Setup of Calendars and assigning who will manage them rests on the System Administrator role for Facilities & Events.
The System Manager will need to access the Manage tab to select Calendar Categories under Facility Setup.
Click Create New Category button at the bottom of the screen.
Enter the name of the Calendar Category and click Save.
*Note: For various mobile carts, it is recommended to create a Calendar Category for each cart. This will help later when assigning calendar rights to individuals.
In the Manage tab, select Manage Users and search for the user who is managing the mobile cart.
Click on their name to make the tabs for Roles, Rights, Assets, and Public Calendars appear.
Click on Public Calendars.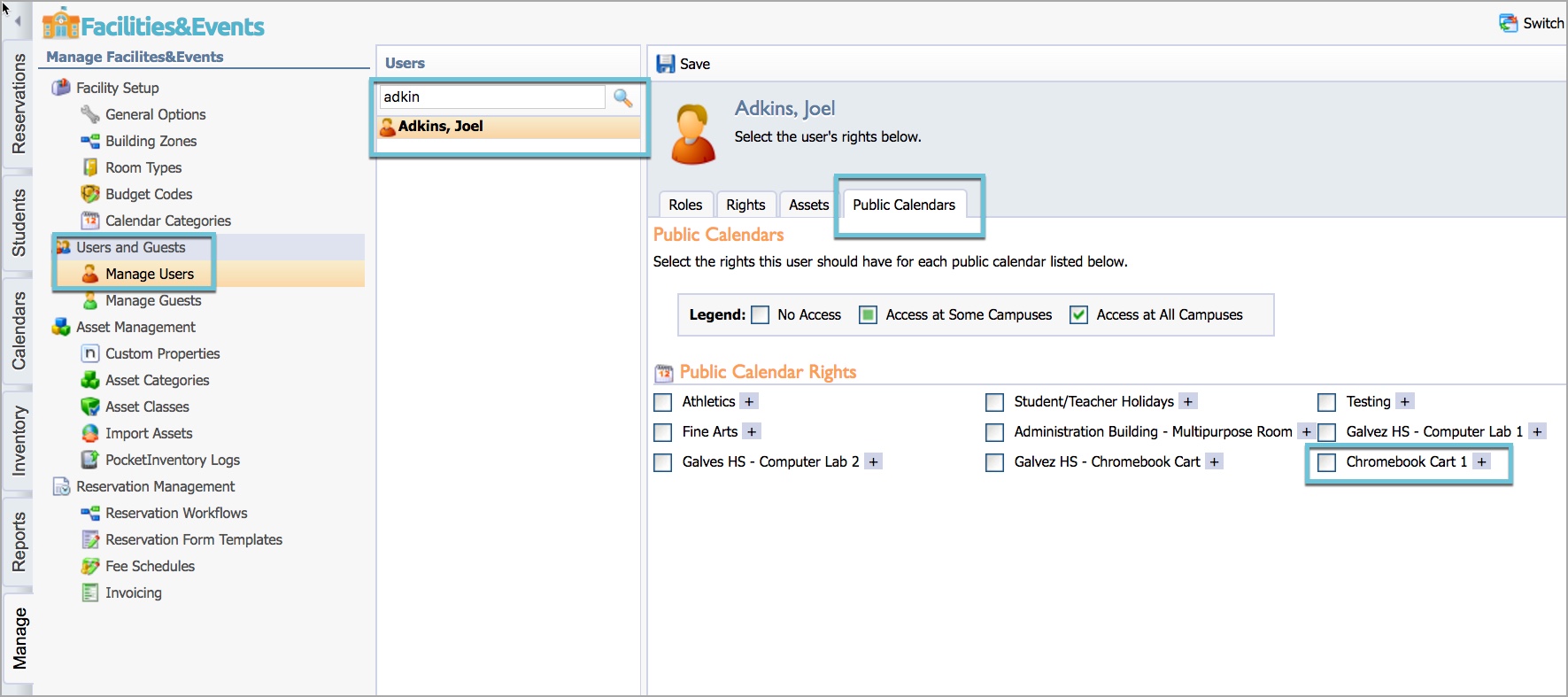 The items listed in the Public Calendar Rights area are pulled directly from the list set in Calendar Categories.
Click the checkbox to the right of the category name to choose the specific campus/department to link the calendar to reserve the item. This ties the reservation calendar to the specific campus/departments selected.
Click the Save button.