Document Analysis Report
The Document Analysis report will give you a summary of how many times a particular item was selected on a given evaluation template or goals document. It will also inform you as to which campuses and staff members were included in the report. This report will include all documents, regardless of viewability or signature status.
Running the Report
Step 1: Log in to Strive and select Analysis and Reports. Then, select View under Appraisal Reports.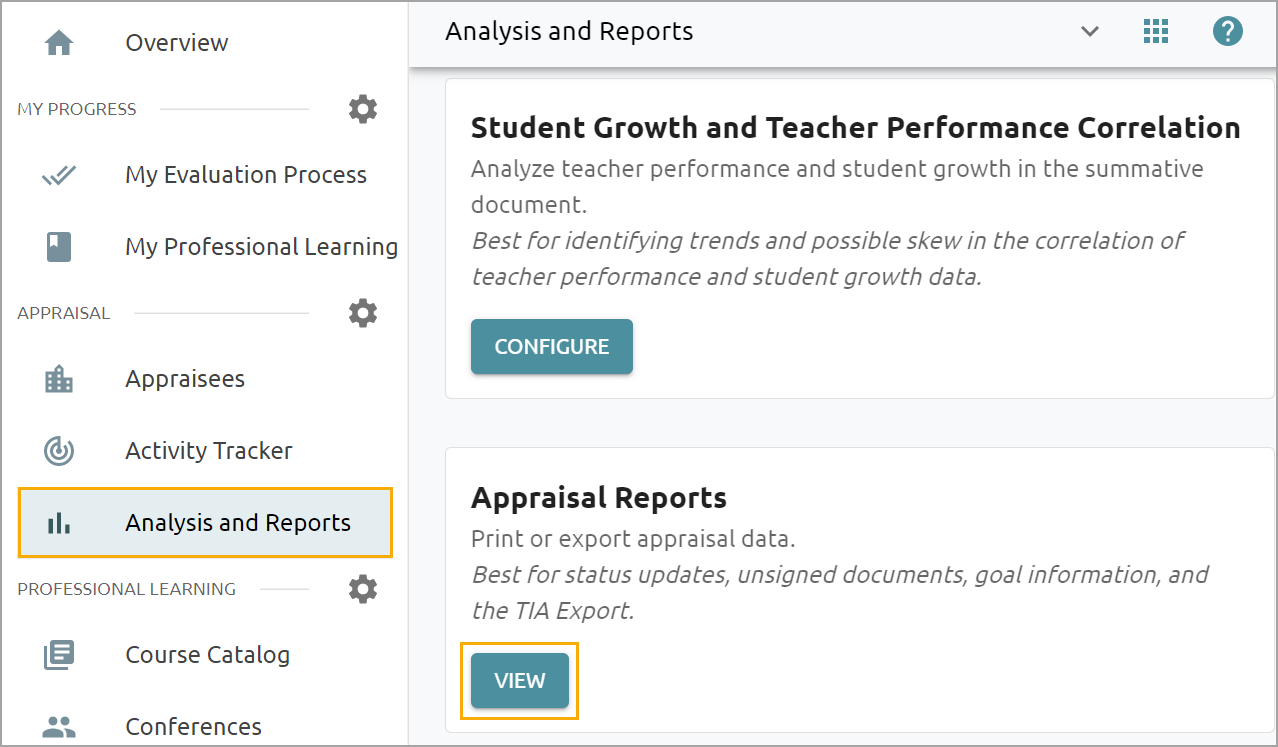 Step 2: Select Document Analysis.
Step 3: Select the document from the available list. Each document pulls from the forms available in your Evaluation Templates. Scroll through the containers for Reflection Documents, Walkthrough Documents, Observation Documents, Evaluation Documents, and Summative Documents.
Step 4: Use Filter Items to filter by school, staff, appraisee type, district groups, appraisal dates, or questions.
Step 5: Click Print to save the report and view ways to download data as a PDF or a spreadsheet export.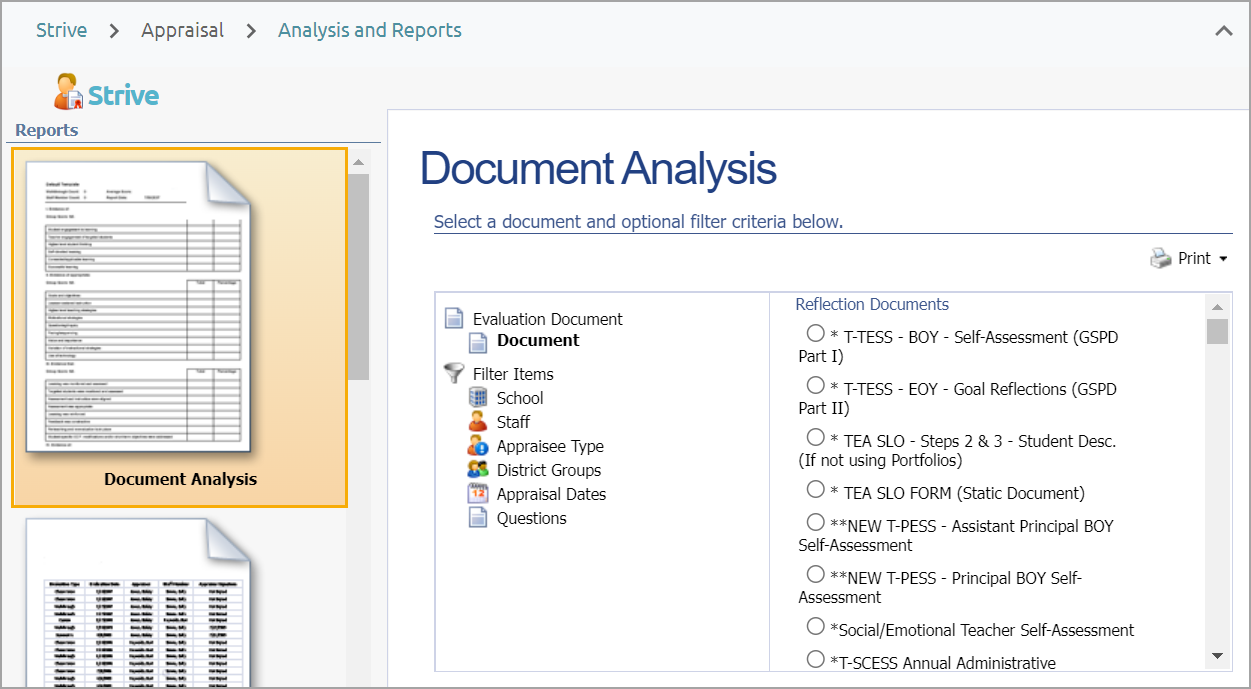 Including Deleted Users
Deleted users can be included in this report if the Staff Active Status option is enabled. By default, it is disabled; it can be enabled by selecting the Staff filter, scrolling to the bottom of the list, and checking the box.

Additional Resources: