Facilities&Events offers two options when you first access it:
Open a Reservation - view previous reservations you have submitted
Make a Reservation - submit a new reservation request for approval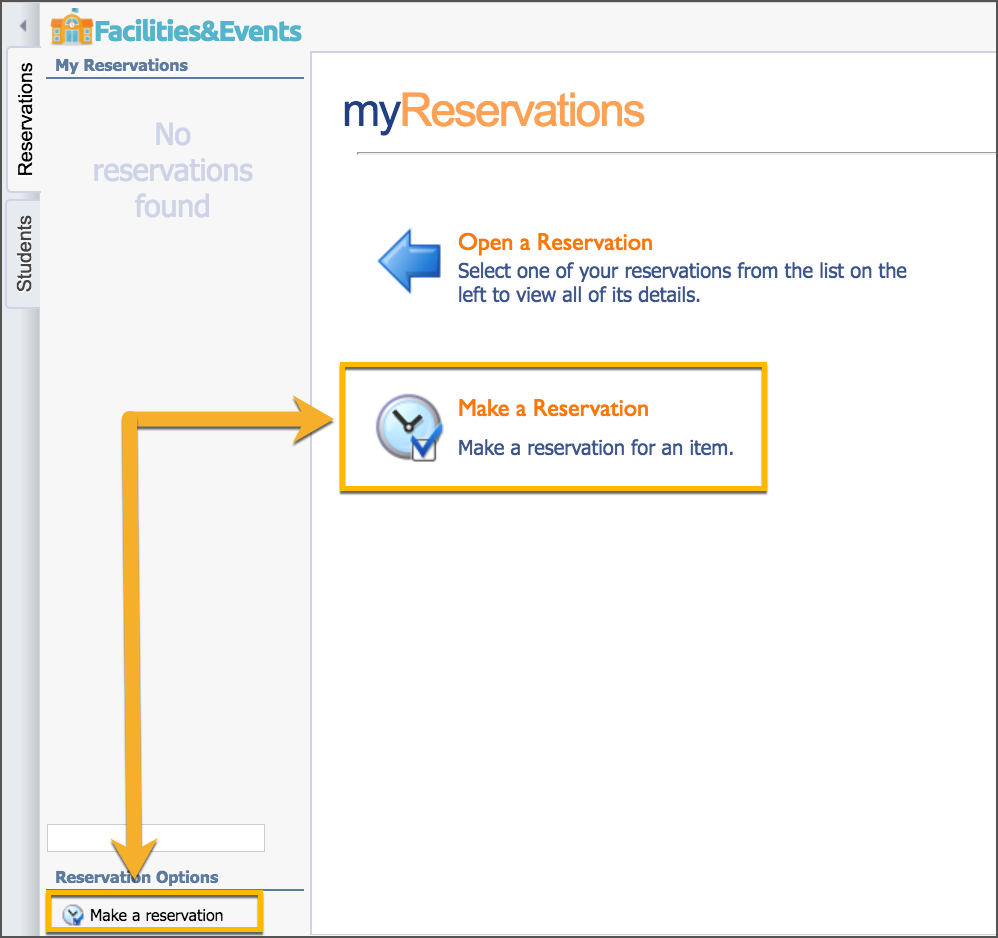 Make a Reservation
Click the Make a Reservation button
Select the school/building from the list
Click Next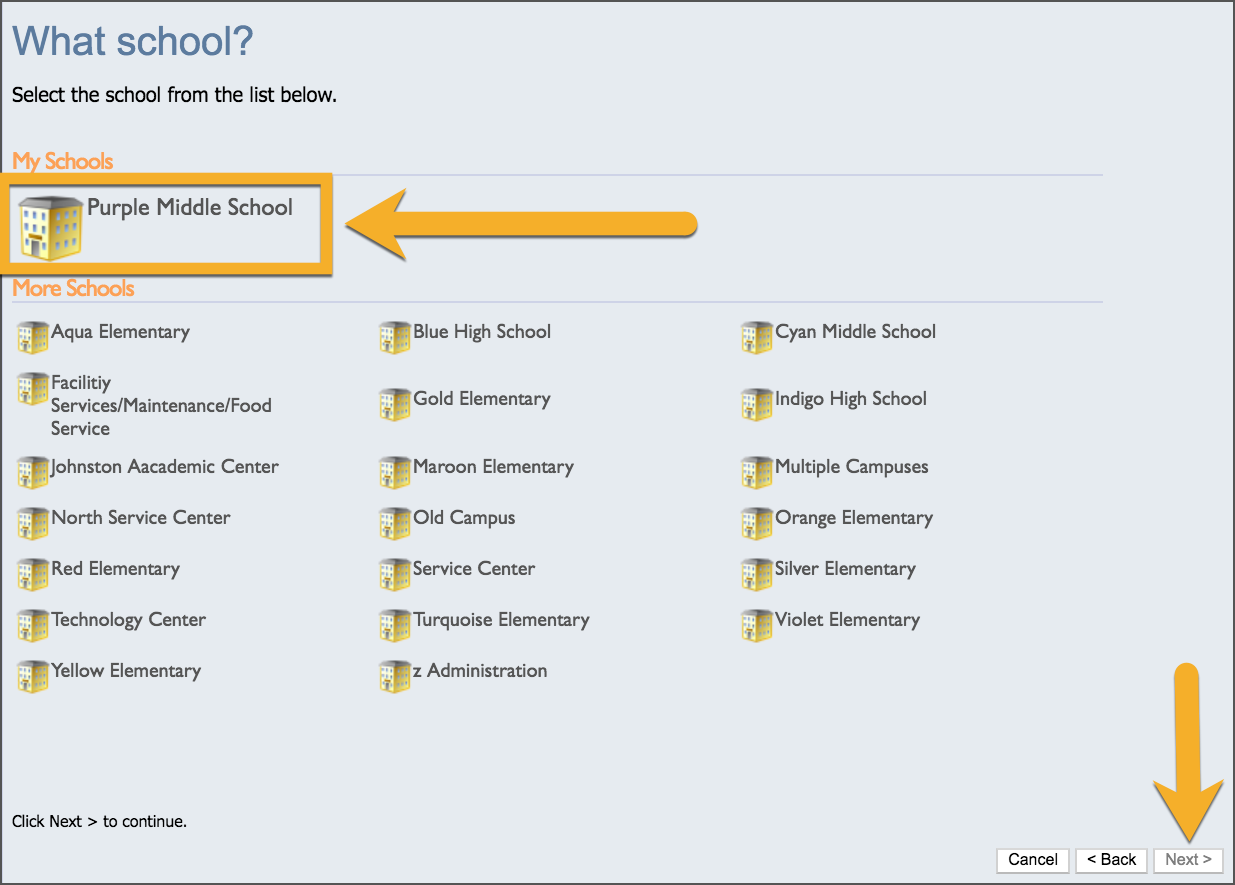 Select the Item(s) you want to reserve
Enter a quantity if more than one item is requested or click the funnel for options
Click Next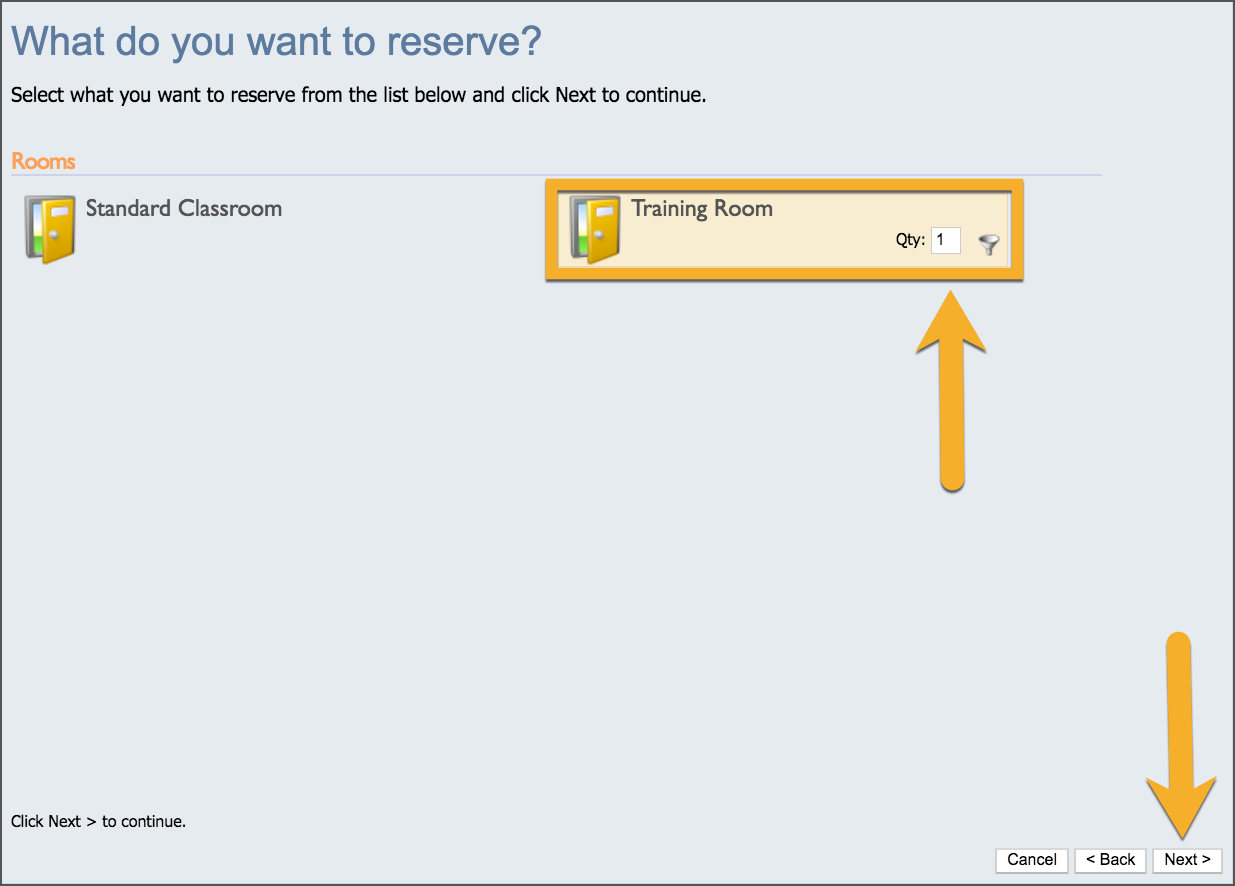 Select your Reservation Dates. There are multiple ways to select dates:

Browse for your Item: Gives a calendar view
Click Here options : Gives options for multiple days or multiple times during a day
Selected Date: Provides a calendar pop-up to select a date

Click Next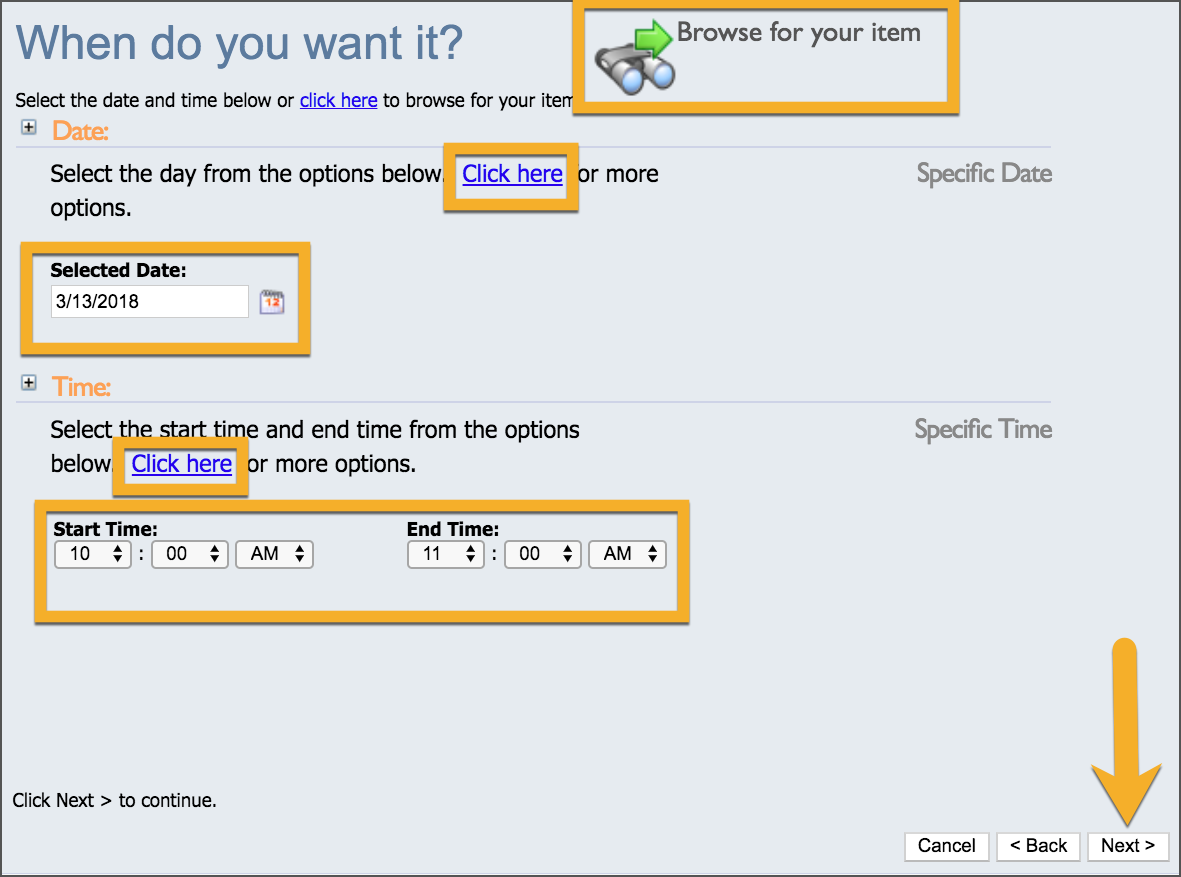 Reservation items available for the dates you selected will appear in a list.
Select the line item for your reservation and click Next.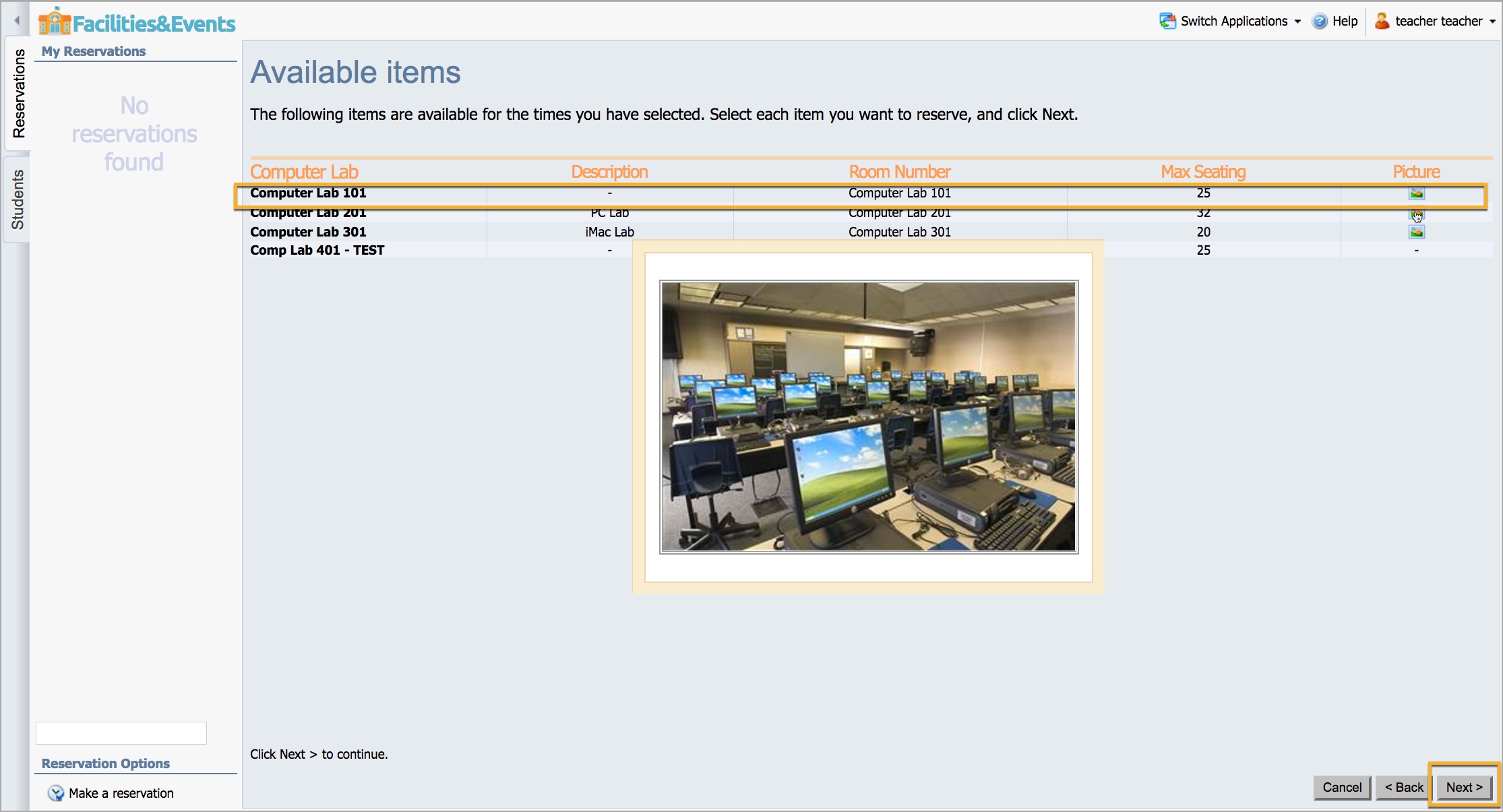 Enter the Title, Reason (optional), and fill out the form if the reservation has a form included
Click Next and Finish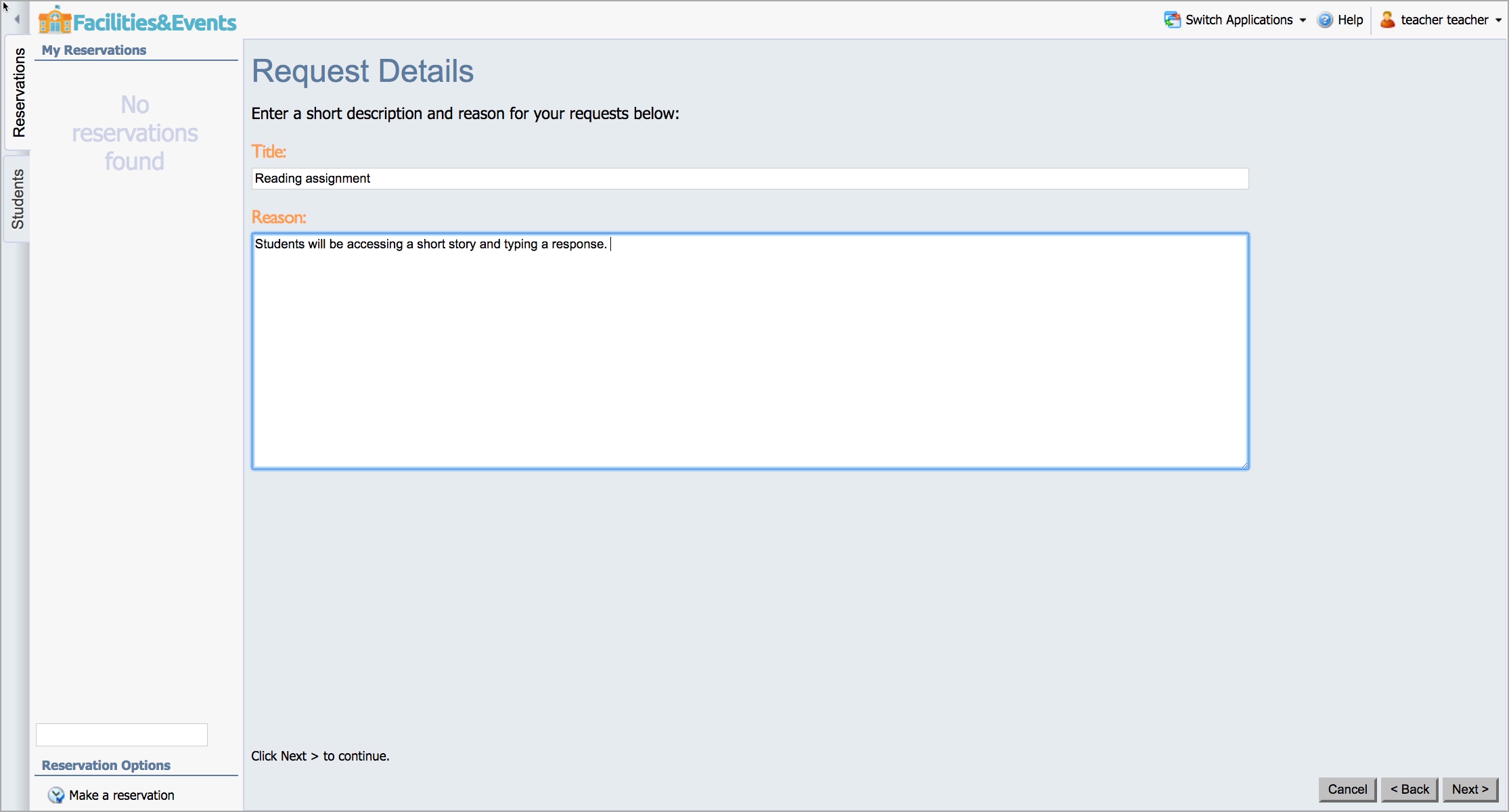 Once a reservation is submitted, an email is automatically sent to the approver for the item.
The requester can view the status of the submitted request in their Reservation tab.