Principals have all the same options as staff to create new requests and options to view open and completed requests for their campus. In the Tickets tab, a principal can view their own submitted tickets, complete surveys, and view other requests for their campus.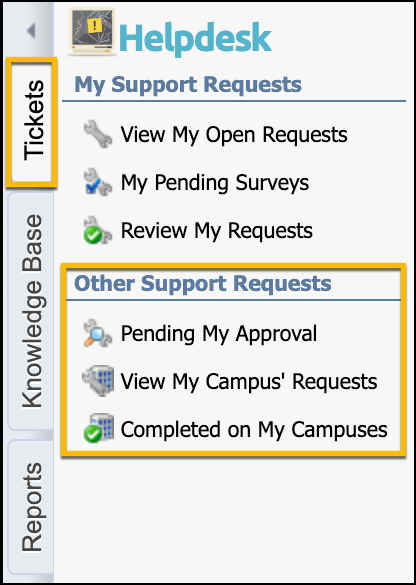 Pending My Approval
Request types requiring campus approval will be displayed in this section.
Click on Pending My Approval
Select a ticket displayed in this section
Click on the bar for approving/rejecting the ticket request
Select the option for the ticket request.

View My Campus Requests
Clicking on View My Campus' Requests provides principals with an overall view of requests submitted by staff at the campus. Principals can view all details and statistics within each request. The Statistics tab provides information about how long a ticket has been open and how many hours/days a technician has worked on the particular request.
The menu options for principals provide the following tasks:
Add a Note: Sends to the requestor and tracks information in the ticket.
Attach: Ability to attach a file
Print: Prints a copy of the ticket
Email Ticket: Provides a way to email the entire ticket contents to someone else.
Filtering
Clicking the funnel in the top right of the ticket list provides a way to filter by requestor, assigned technician, data ranges, request type and other options listed.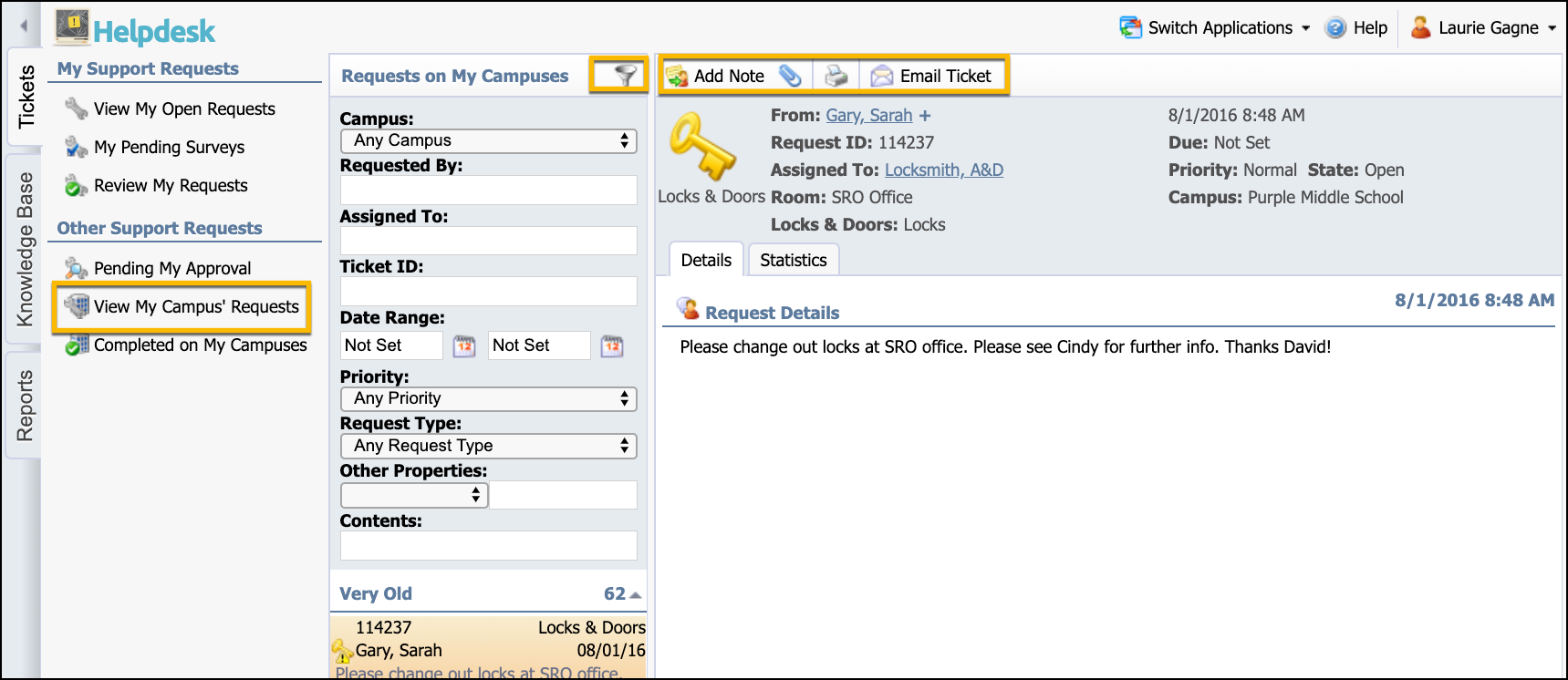 To sort or print the list of requests, right click in the request list. The context menu allows you to change how the requests are sorted and also print the list.