General Options is a section in the Manage tab which contains the collection of settings that will impact the entire Helpdesk application.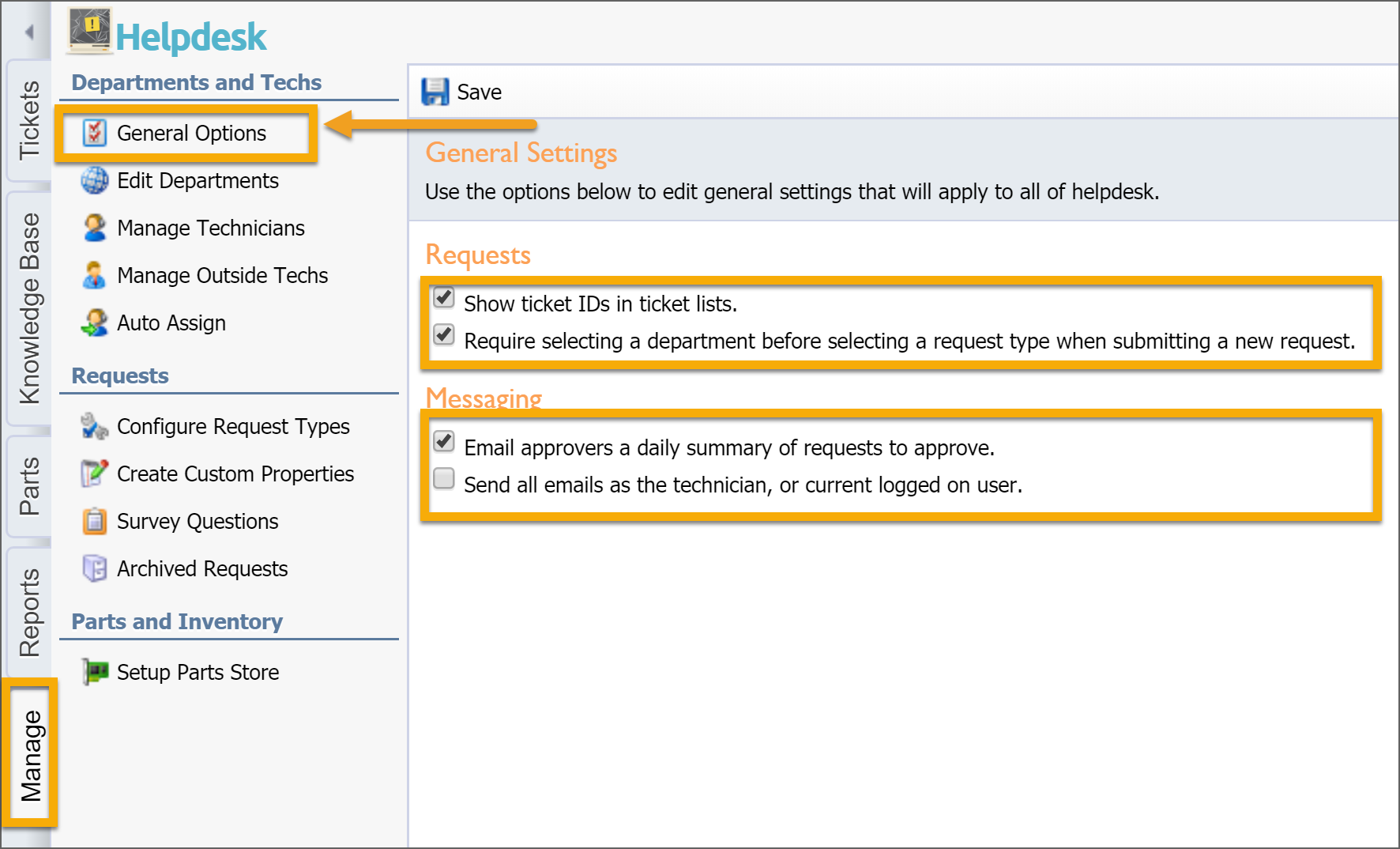 This screen is divided into two parts, Requests and Messaging.
Managing Requests
Show Ticket IDs: This allows for easier reference using an ID# when looking for tickets and/or using the search filters.
Require Selecting Department: If you are using Helpdesk to manage multiple departments, this selection requires to select a department BEFORE they see a request type. This helps prevent tickets from being submitted to the wrong department.
Messaging
Messaging: Allows you to enable a daily summary email for campus approvers. This email will tell them they have so many requests awaiting approval.