After collecting information about students through regular check ins, there may be students that teachers will want to follow up with based on their answers.
Student Forms can help users create a workflow for documenting these types of wellness checks.
Select Browse Community Forms from the Students Settings gear to access available sample student forms.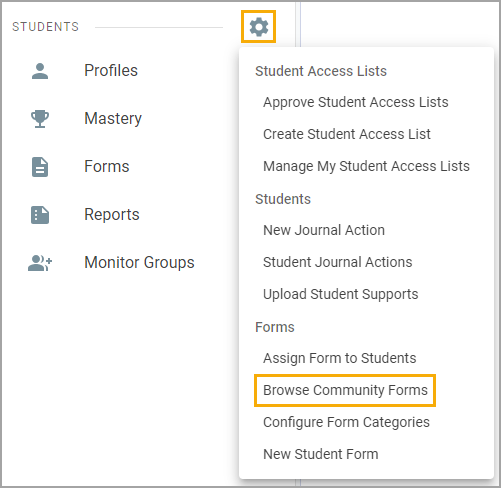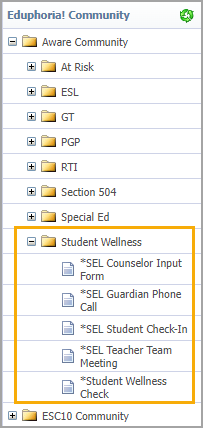 Anyone in your district with the Student Forms Administrator role for Aware can download these sample forms. Campus-level users with the Campus Forms Administrator role can do the same for their campus.
For more information about student forms and the community, explore the Student Forms section in the Help Guide.
Student Wellness Check
The Student Wellness Check form is meant to be initiated by a teacher to follow up with a student who has raised a concern. The form has some basic questions the teacher can ask the student and a space for action planning.
SEL Student Check-In
The SEL Student Check-In form is meant to be used by the same teacher who created the Wellness Check form if it is determined that there is a need to regularly check in with the student.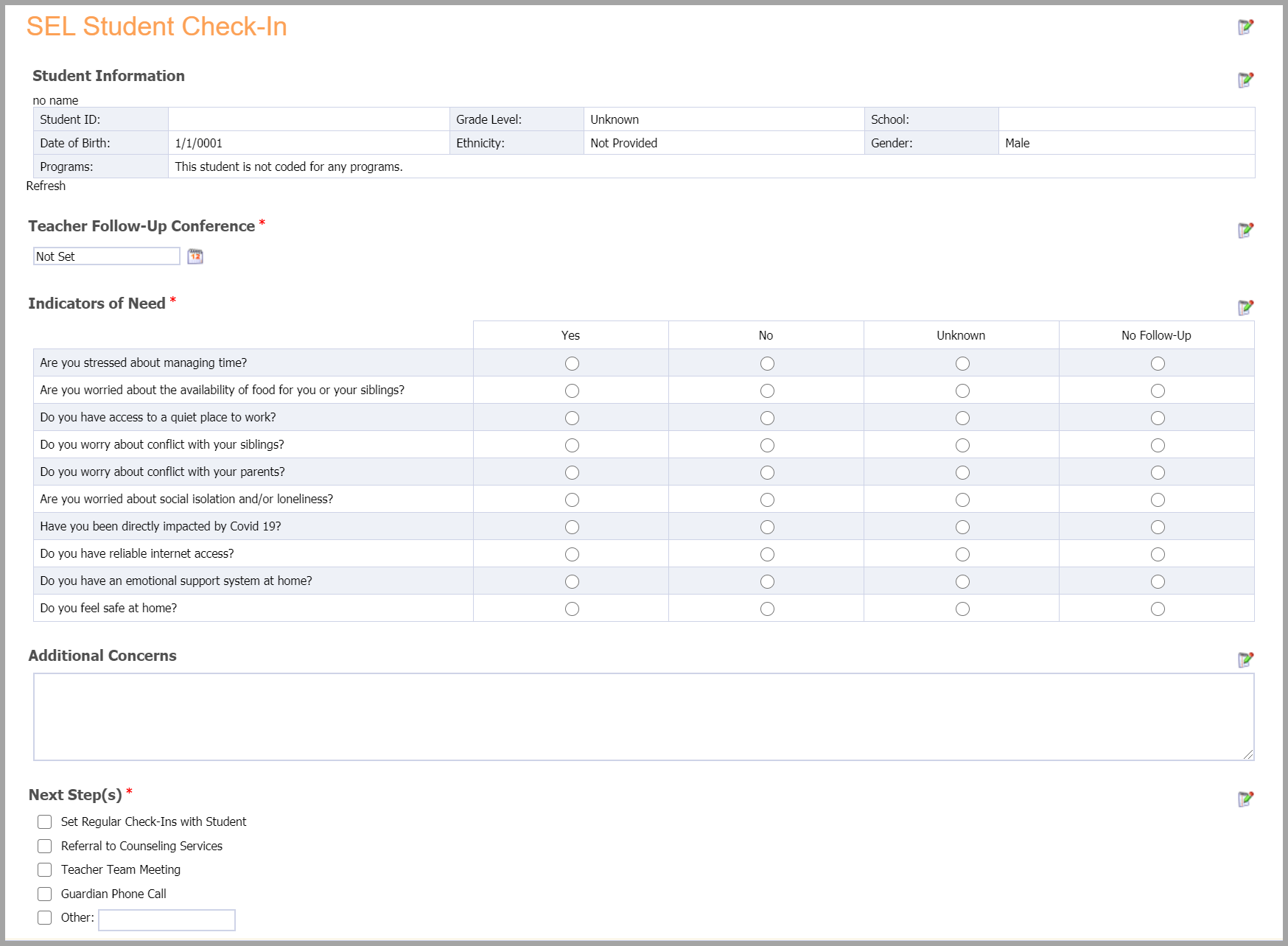 SEL Counselor Input Form
The SEL Counselor Input Form can be initiated by a counselor after a teacher determines that is a necessary next step from the initial Wellness Check.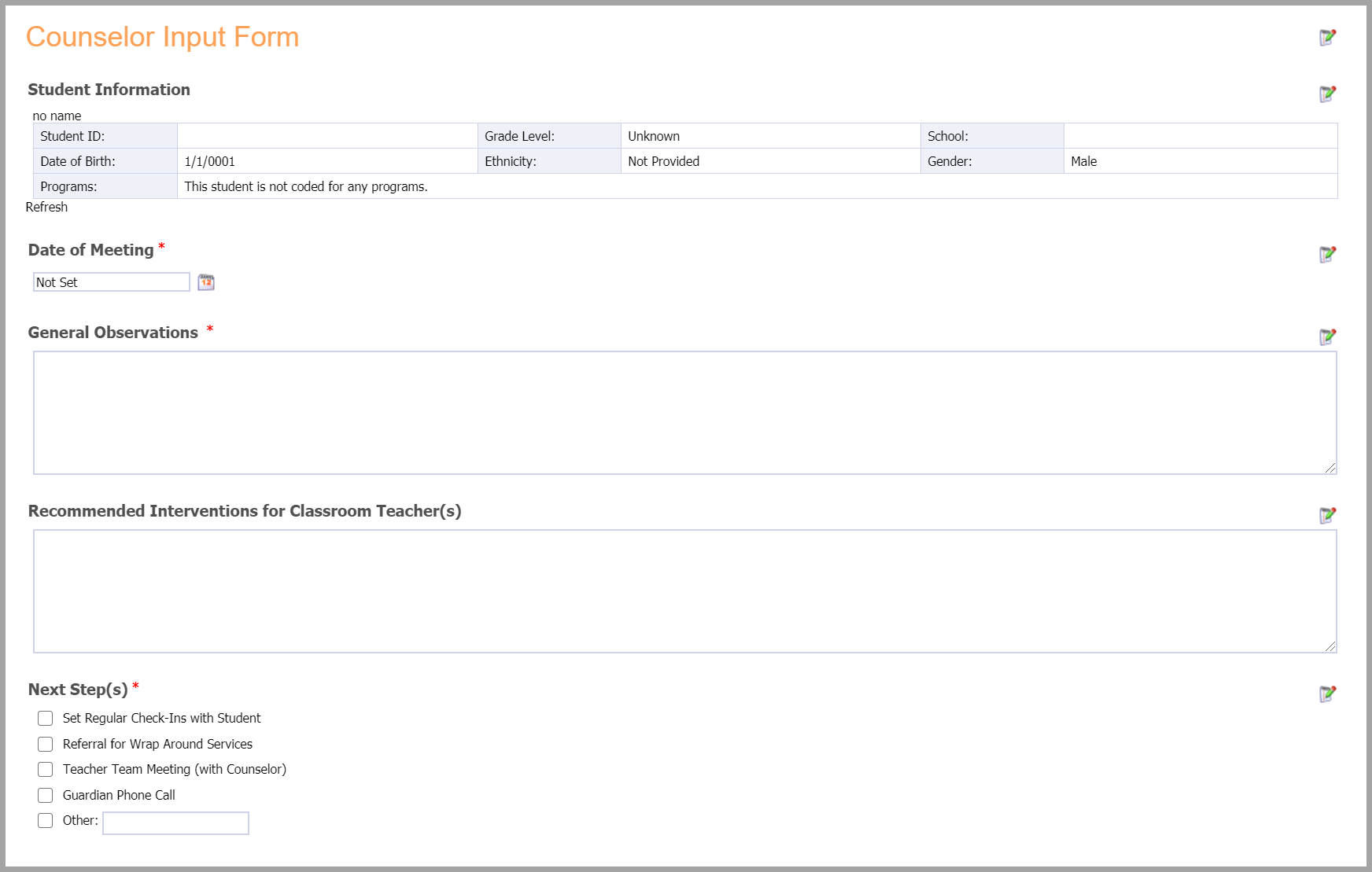 SEL Teacher Team Meeting
Once an initial Wellness Check is created for a student, any teacher who has Aware access to that student can then follow up with the SEL Teacher Team Meeting form for multiple teachers to collaborate.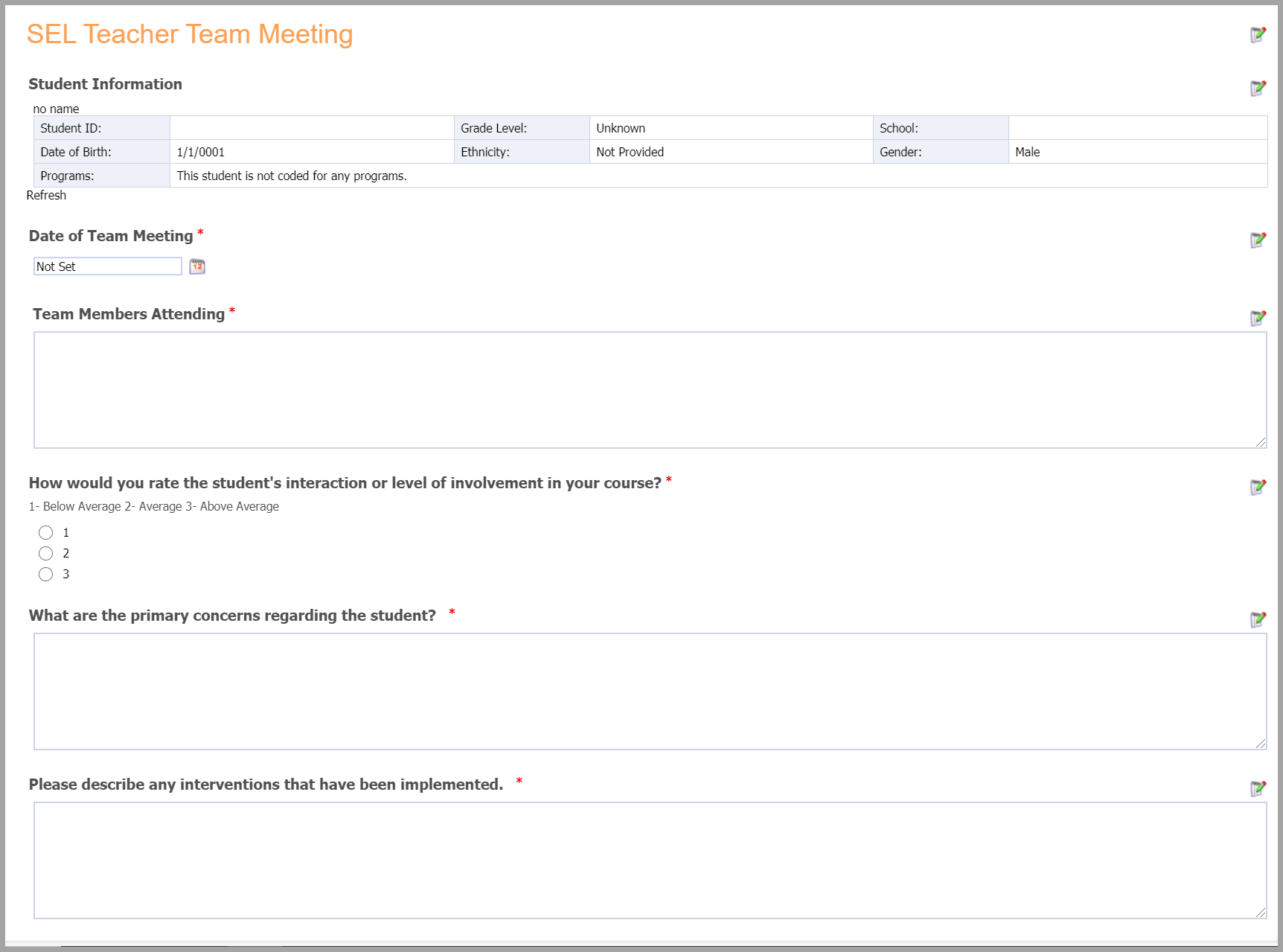 SEL Guardian Phone Call
Teachers can use the SEL Guardian Phone Call form after the initial Wellness Check to document a phone call to a guardian.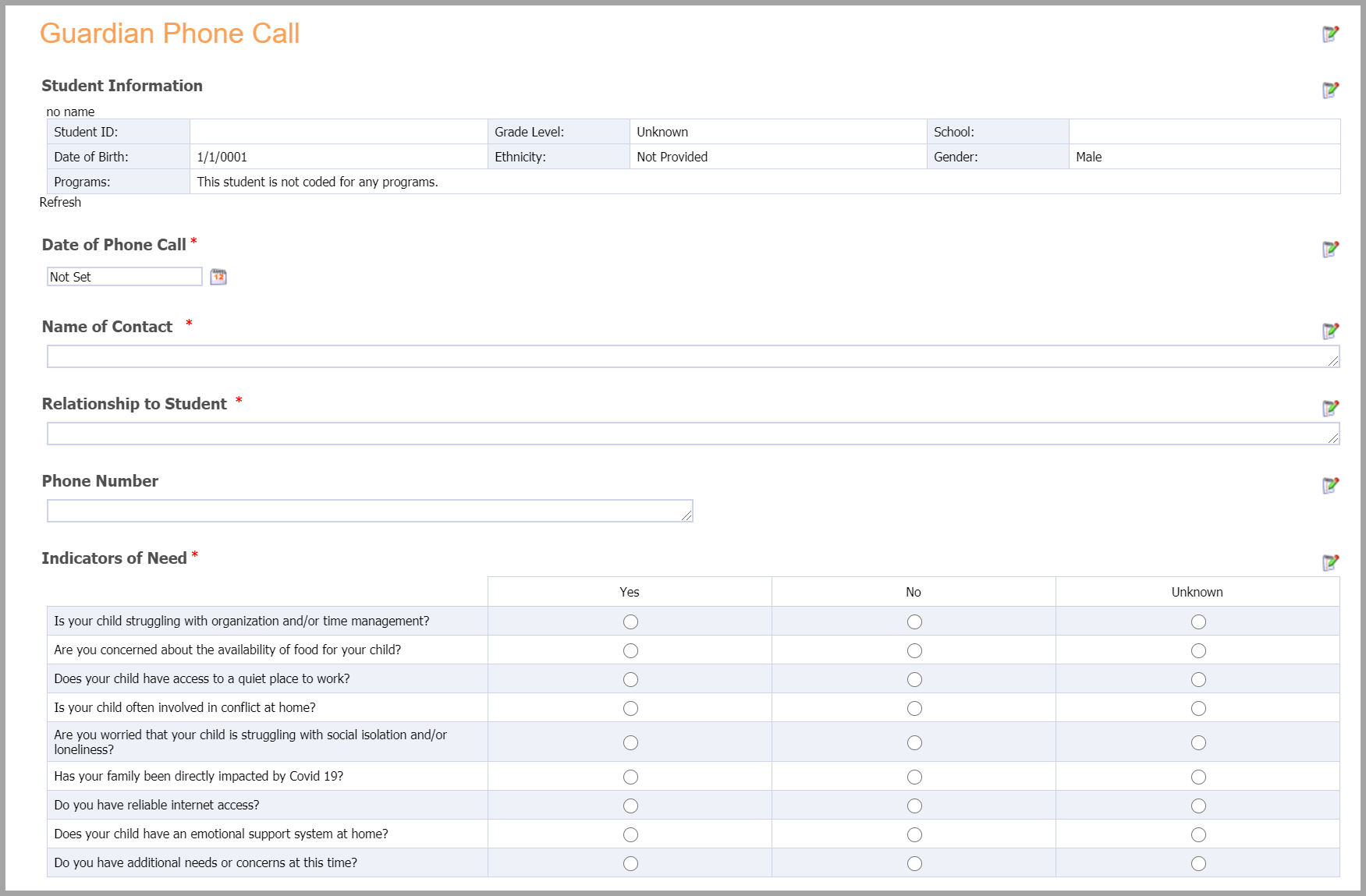 For more information about student forms, check out these additional resources: