Users with Impersonate rights have the ability to impersonate students to troubleshoot online testing issues. To do so, users with the Impersonate right should follow the steps below. For information about impersonating users other than students, visit this article.
1. Navigate to the home applications page, then select Impersonate.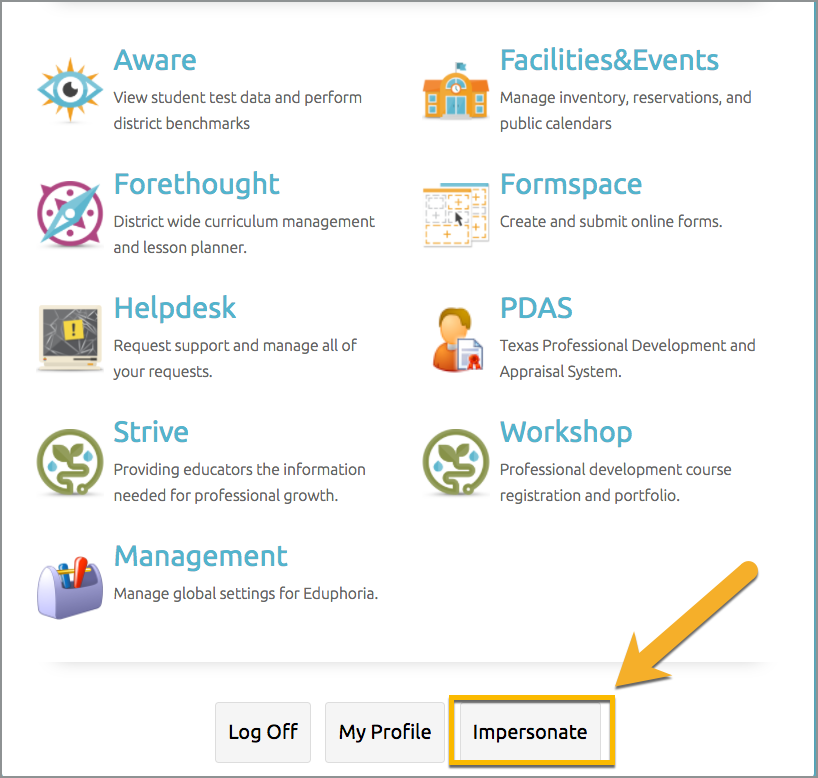 2. Type the student's ID number in the text field, then select Impersonate.