Managing User Accounts
Log in to Management.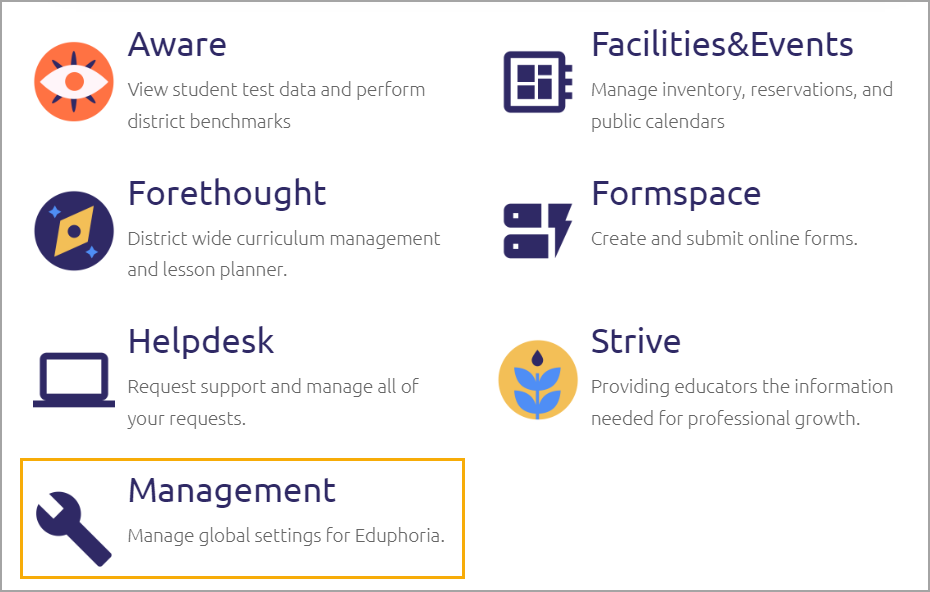 To search for a user and view the user's profile, click on Manage Users and search for a name in the search box.
Best Practice: Type a few letters of the user's first or last name, and then press Enter or click the Search icon. Choose the desired user from the list.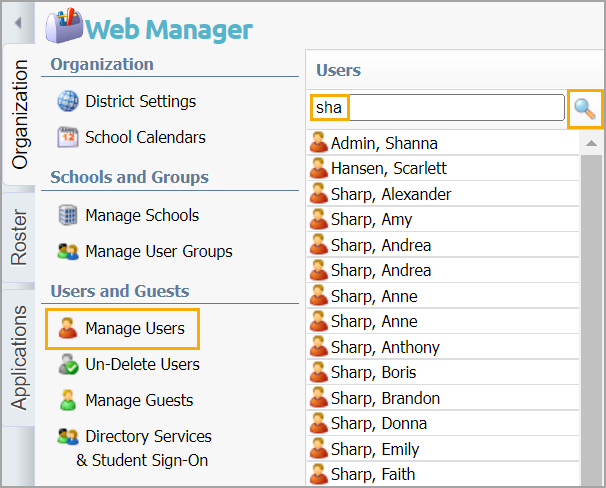 General Tab
Both a system administrator and an individual user can update user information on the General tab. Passwords cannot be viewed, but the system administrator can update the account with a new one. The system administrator can also upload a photo for the staff member's profile. This is viewable only in the Strive application.
For districts using Aware, SIS User is the connection between the teacher and the students in your SIS. This field links the teacher's Eduphoria user account to the teacher's user account in your SIS.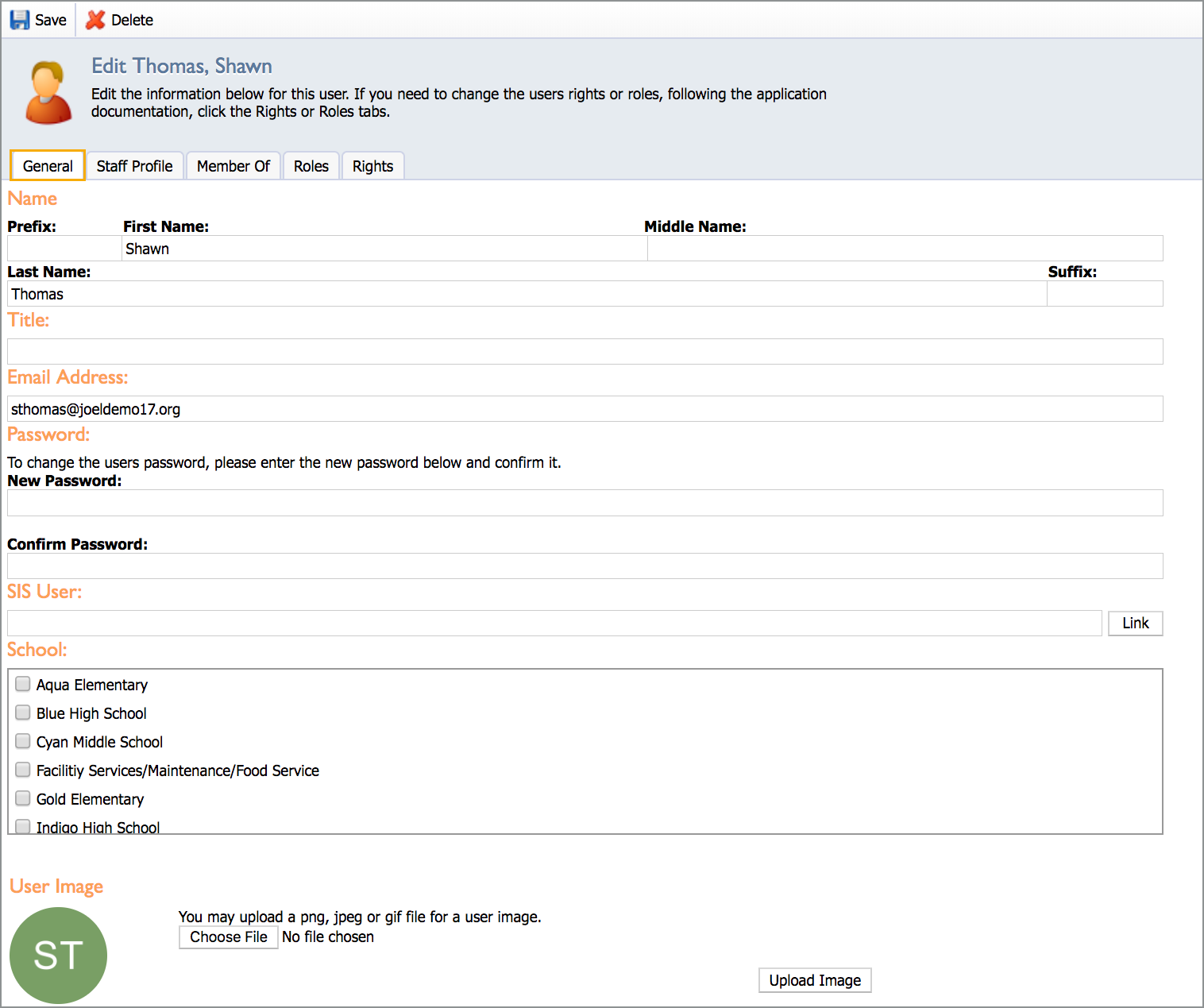 Staff Profile Tab
Individual users can update the following information within the Staff Profile tab or within My Profile:
Name

Email

Picture

Primary Role

Subject

Grade Levels

Security Question
The information stored in the Staff Profile tab is used in various applications but should not be used for any approval workflows for security reasons.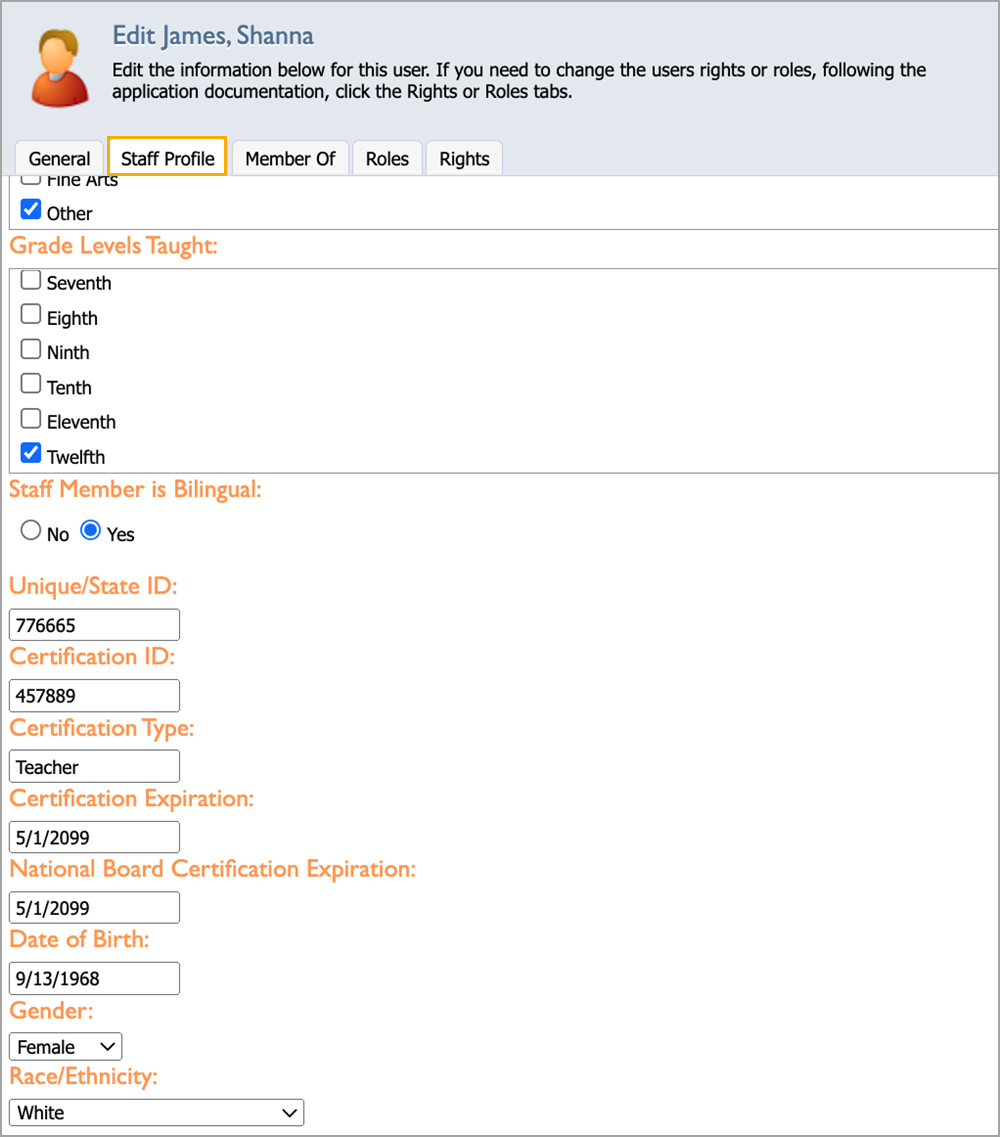 The following information must be added through the User Import or in Management by a system administrator:
Campus

Unique/State ID

Certification ID

Certification Type

Certification Expiration

National Board Certification Expiration

Date of Birth

Gender

Race/Ethnicity
If a district does not add this personnel information, these fields will be blank in the staff profile.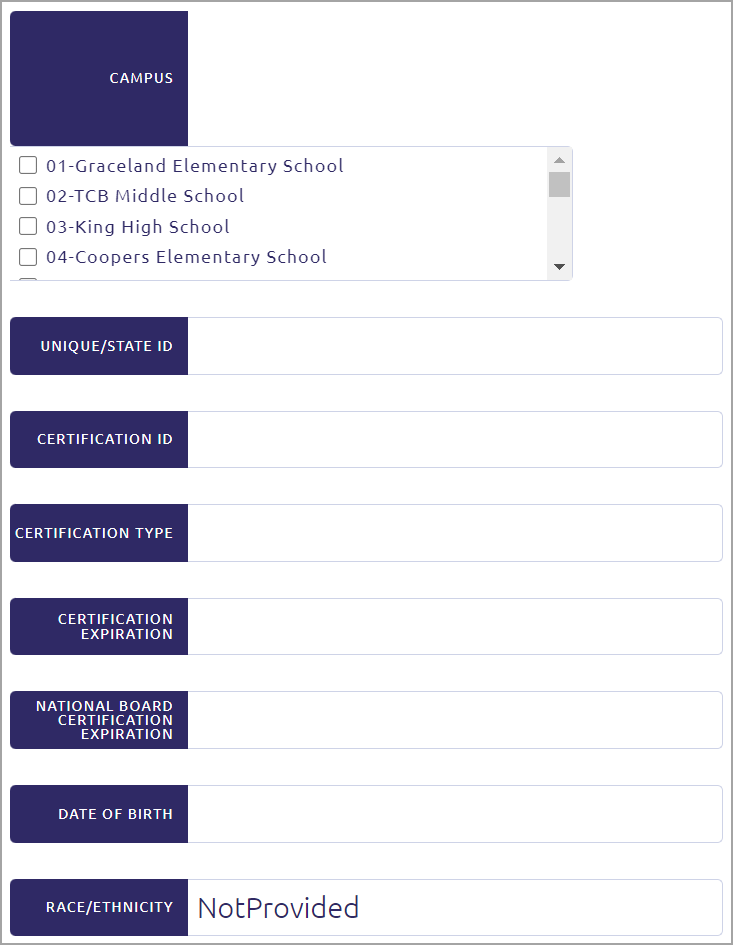 Member Of Tab
This tab allows the system administrator to assign users to Custom Groups. Learn more about this topic in the Create Custom Groups.
Roles and Rights Tabs
These two tabs are discussed further in Set User Roles & Rights.
Managing User Profiles
User Profile Options
Districts can set optional additional information to request from users. Simply select an option if desired.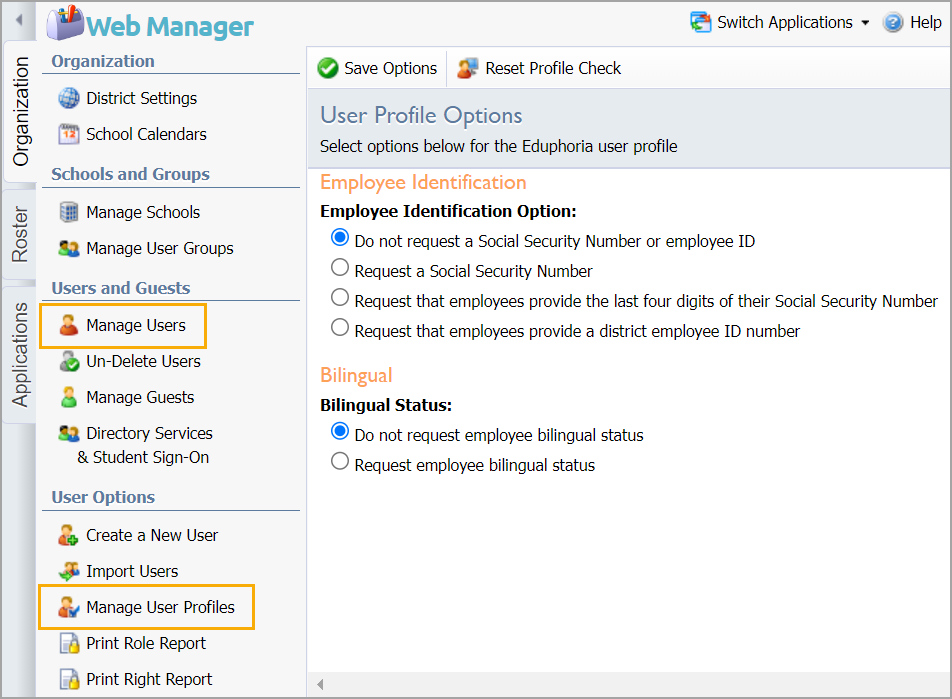 Reset Profile Check
When logging in for the first time, users will go through a series of steps to update their individual profiles. Users can always update and change their profiles by clicking on Change My Profile from the drop-down list in the upper right corner. However, a best practice would be to use this Reset Profile Check button once or twice a year. Clicking this button will force all users to update their individual profiles the next time they log into Eduphoria.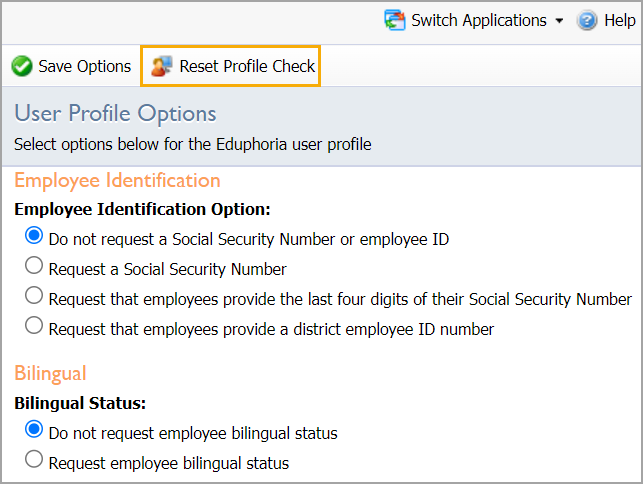 Print Role Report
Users are assigned roles to give them an expanded access level in Eduphoria. To view a report on each application and who has been granted Roles, use the Print Role Report option.
Note: This report only includes roles. It does not show rights assigned or removed from a user's account.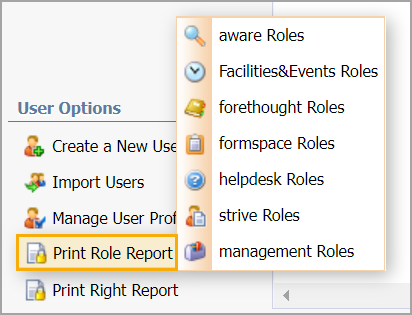 In addition to managing user accounts, administrators can create user accounts as well as delete or un-delete user accounts.