Surveys are built on a series of criteria that requestors can rate across 5 different levels.
Create a Survey
Click on Survey Questions
Click Add Survey
Enter an item in the text box and click add. The editor will add a 5-point scale to any text item added in the survey.
Repeat this process to build a survey item by item.
Saving a survey will lock it and prevent any changes.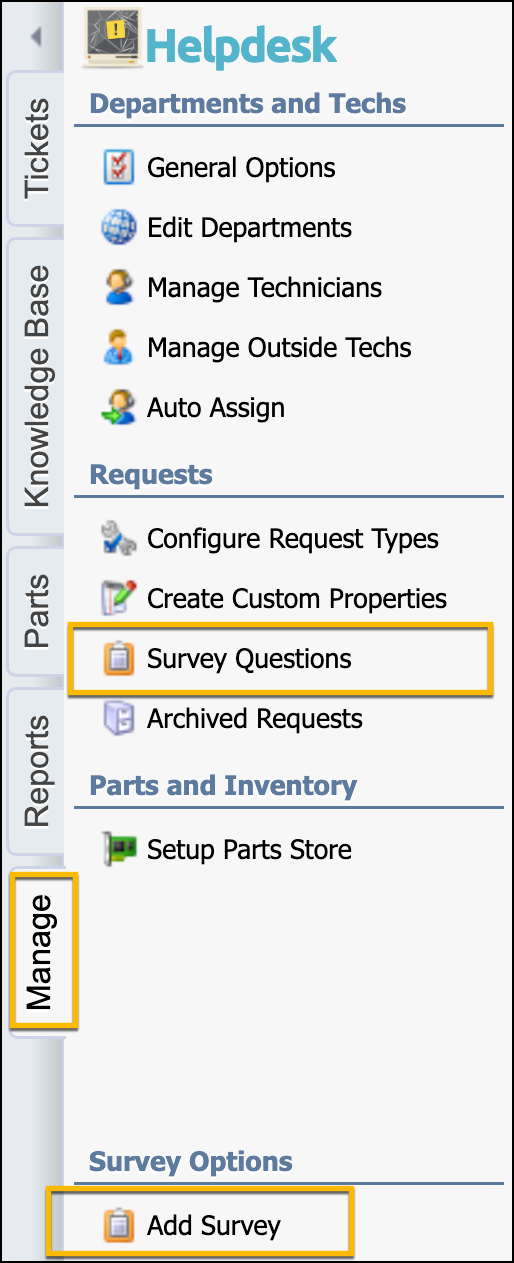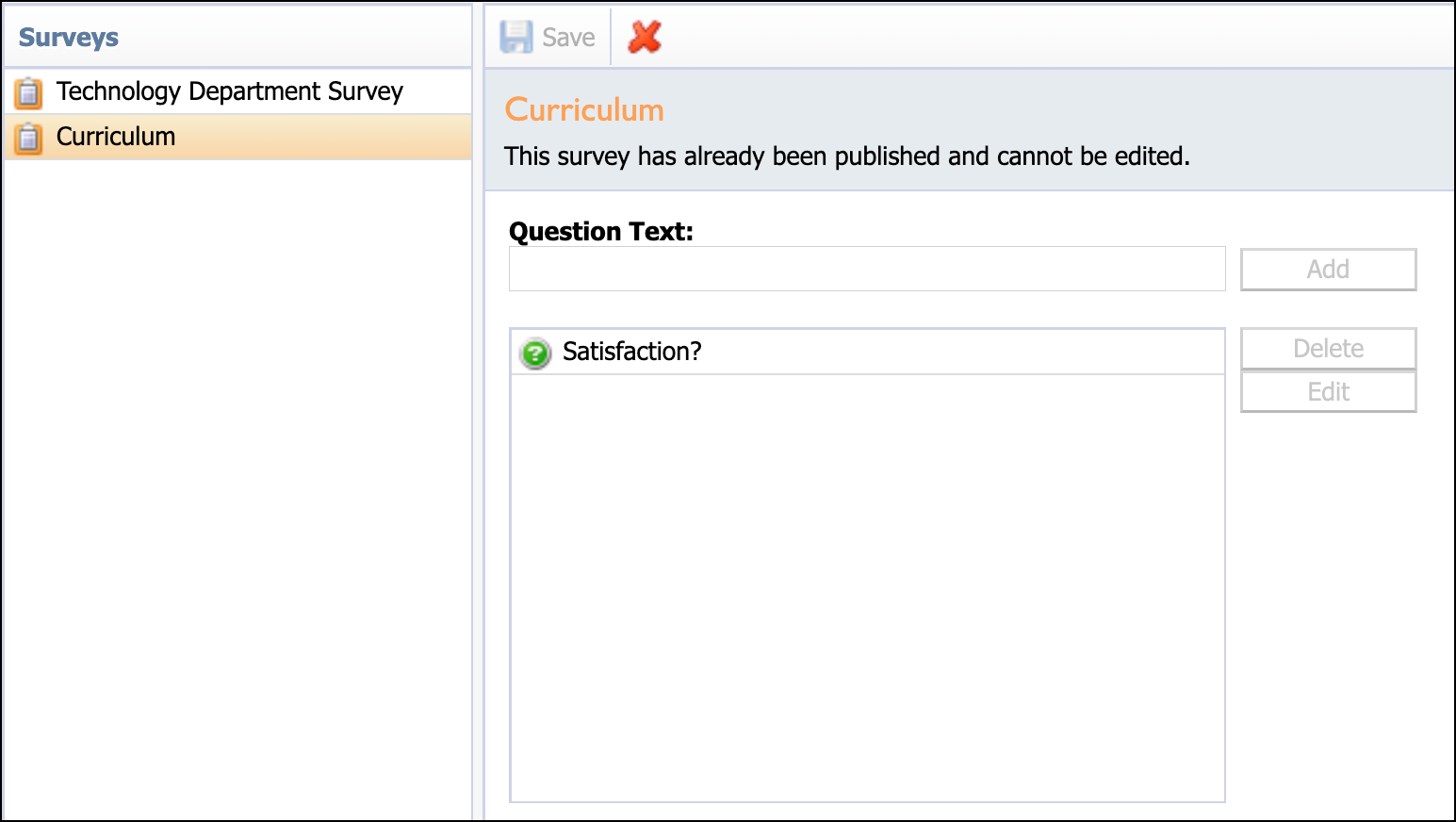 Attach a Survey to a Department
Create the survey and save to lock it
Click on Edit Departments and select the department
Select the Workflow tab
Select the survey to attach to the department and set the options for the survey
Continue to next section "Attach a Survey to a Request Type" to finish this process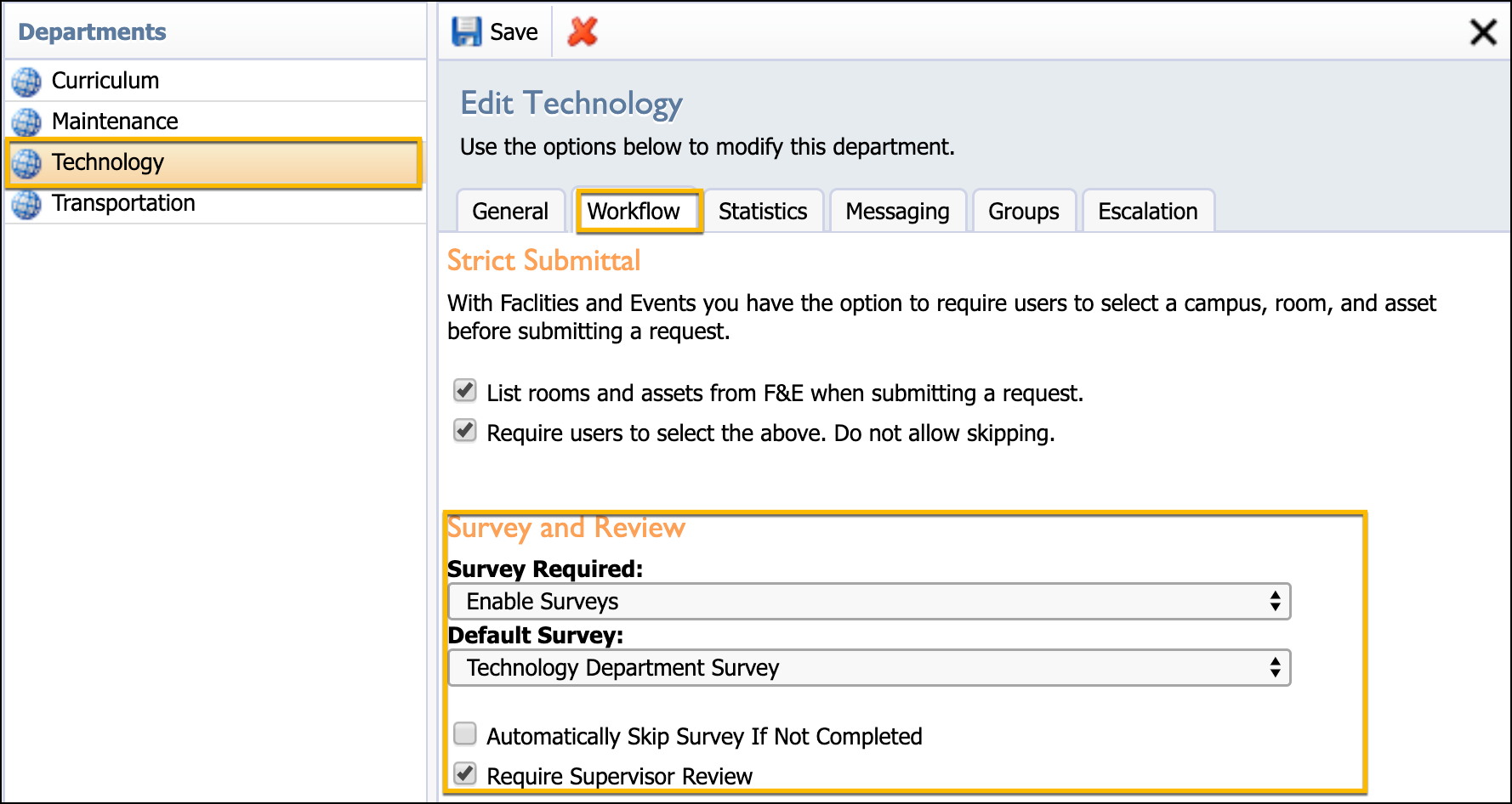 Attach a Survey to a Request Type
Click on Configure Request Types
Select a Request Type
In the General tab, select the Survey to use for the item
Click Save