Calendar Categories is where you will create public calendars for a given room or container of assets. Inherently, F&E creates a calendar for every room in the inventory as part of the reservation request process. Calendar Categories are used to build public calendars for sharing online where users can preview reservations for rooms or assets before completing a reservation form. A reservation manager will be able to publish reservations to calendar categories they are assigned.
*Pro-Tip: Use a specific location in the title for Calendar Categories to identify for requestors and calendar managers to use.
Click on Manage tab
Select Calendar Categories
Click the Create New Category button
Enter the Title
Click Save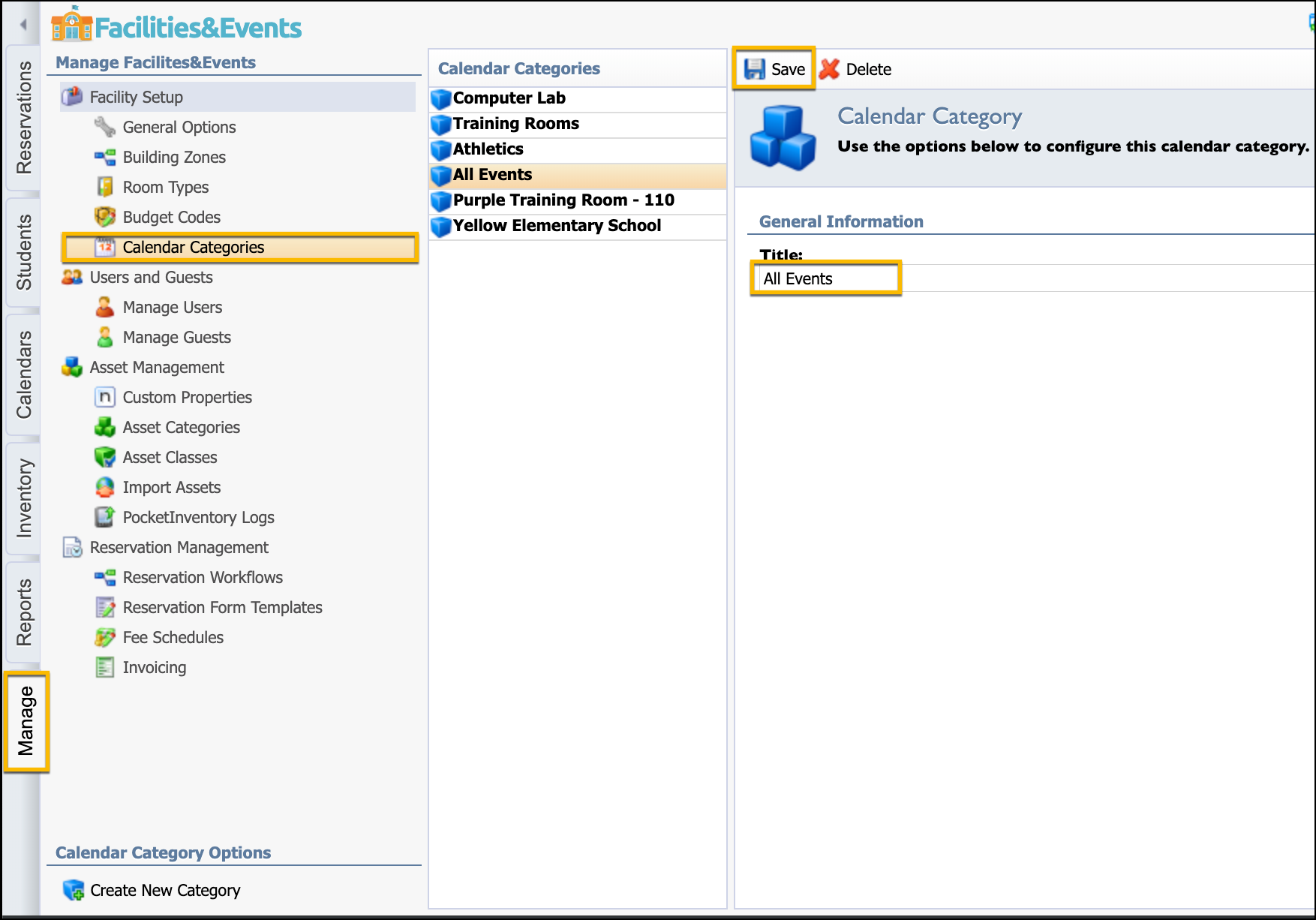 Assign a Calendar to a Manager
Below is a view for assigning a user the role of managing a public calendar.
Click the Manage tab
Select Manage Users
Search for the user
Select their name
Click the Public Calendars tab
Optional views for the calendar
Access at some campuses: the [+] button selects specific campuses to view the calendar
Access at all campuses: allows reservation manager to publish reservations to all campuses