Custom Properties create fields within request types to track additional information.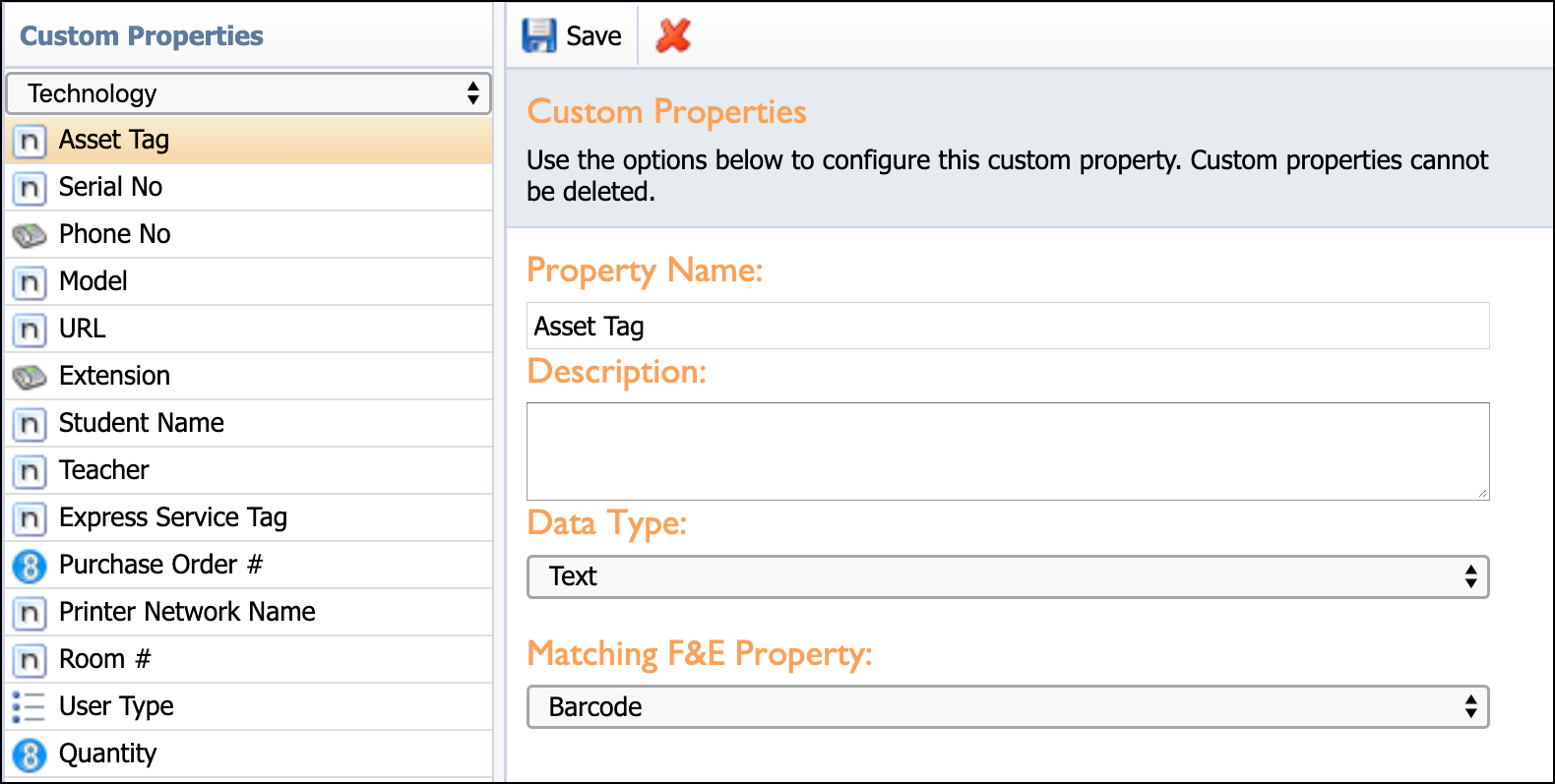 Add Custom Property
Click Create Custom Properties
Click Add Custom Property
Complete fields for settings

Property Name: Field name
Description: Description of field
Data Type: Type of data to be captured in the field
Matching F&E Property: Match a custom property to a data field in Facilities&Events.

Click Save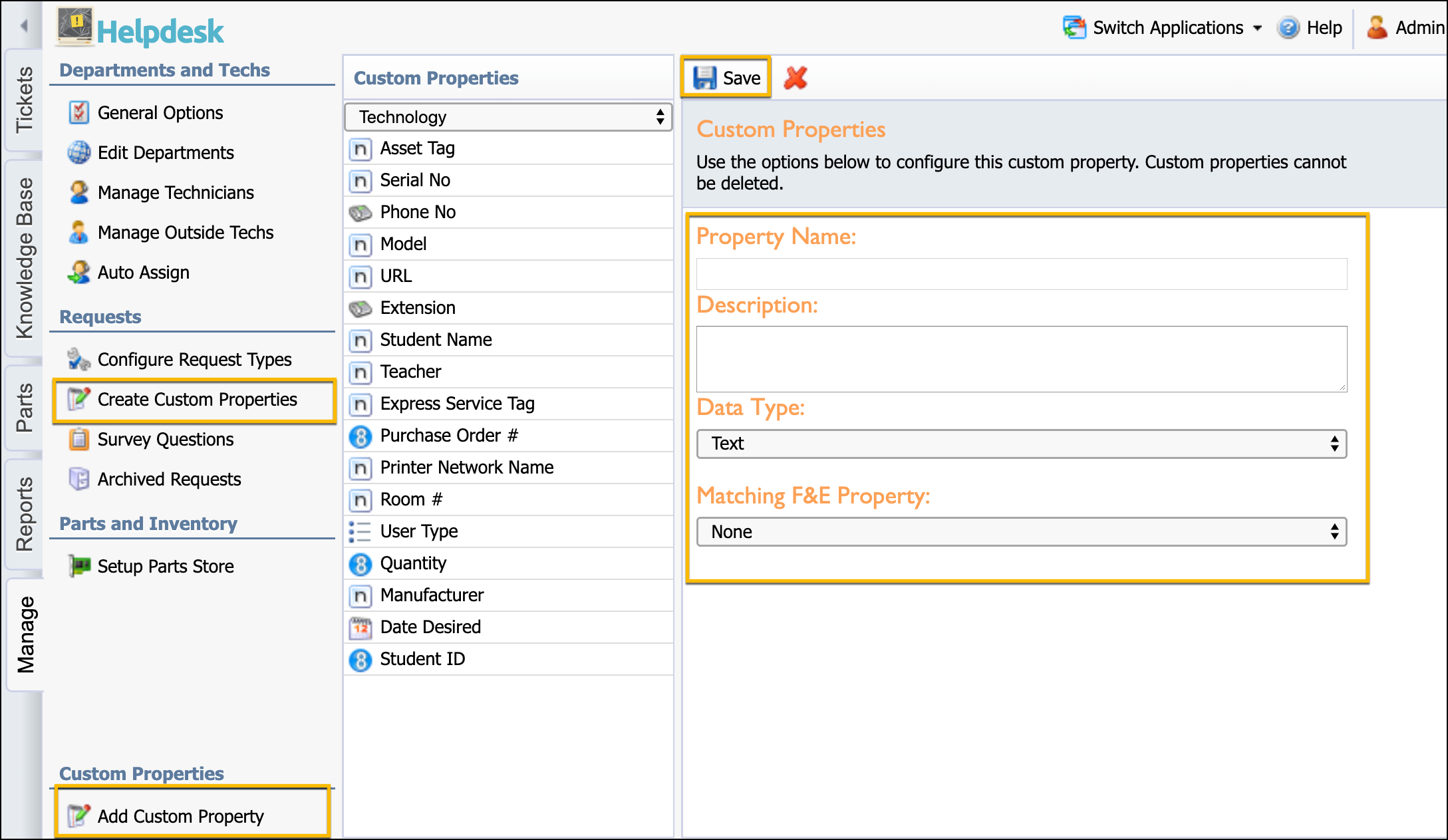 Data Type:
Choose a data type that is not limiting. Text works for numeric values. Only use number or decimal if you want to FORCE the requestor to enter a numeric value.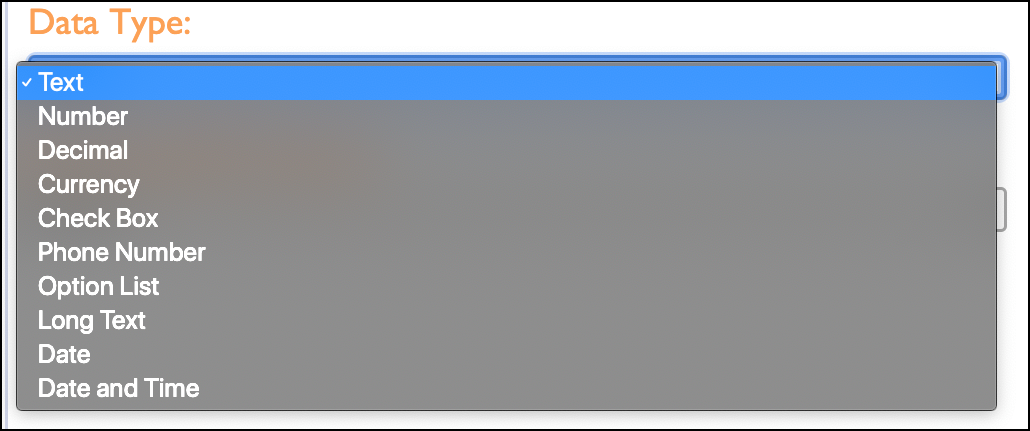 Matching Type:
Choose a data field from Facilities&Events to match tickets to items stored in F&E inventory.

Remember to click Save after changing any information about a custom property.
IMPORTANT NOTE: Deleting any custom property will remove any information connected to it. Be VERY CAREFUL when deleting custom properties!