Reference documents can be added to online assessments. Files are limited to PDFs. Students can view a reference through a button on the toolbar in Online Testing, and the resource may be printed with test booklets.
Step 1: To add a resource, select Upload Reference Document near the bottom of the General tab in the appropriate assessment.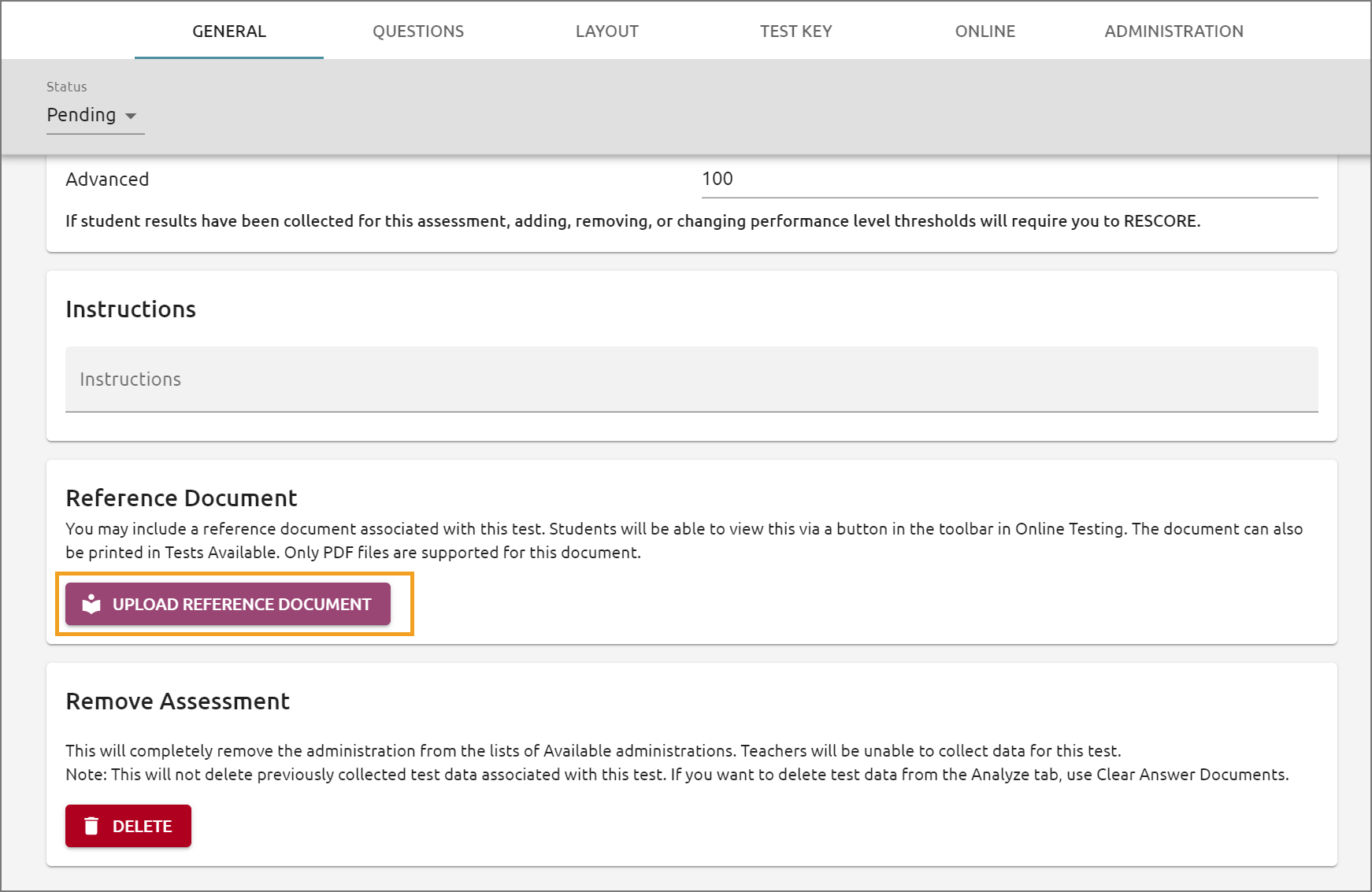 Step 2: Select the correct PDF file from your computer, then select Upload.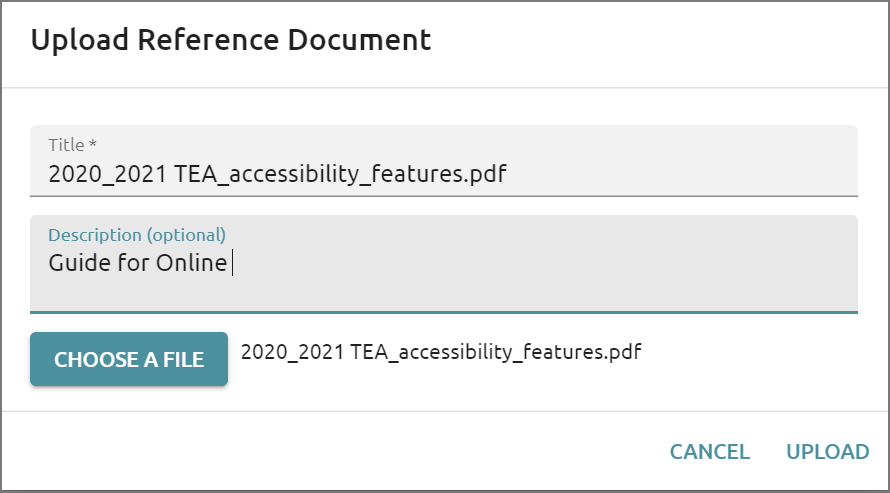 Step 3: To print the reference, navigate to Test Available, locate the appropriate test in the list, then select the three dots for additional options. Print Reference Document will print the uploaded document.
Step 4: Students can access the reference document through the Reference button during Online Testing.

The reference will open in full-screen mode to work with restrictions related to LockDown Browser. Students can select Close to return to their assessment, or they can press the Escape key.