You can create an Evaluation Process for each Appraisee type that will connect specific evaluation templates, the number of required submissions, and due dates for each task. Only users with Appraisal Administrator roles in Strive can create this process.
Scroll to the end of this article to see evaluation process examples.
Creating/Editing an Evaluation Process
Step 1: Click on an Appraisee Type.
Step 2: Select a Framework. If no framework is selected, leave the default option of <--Select-->.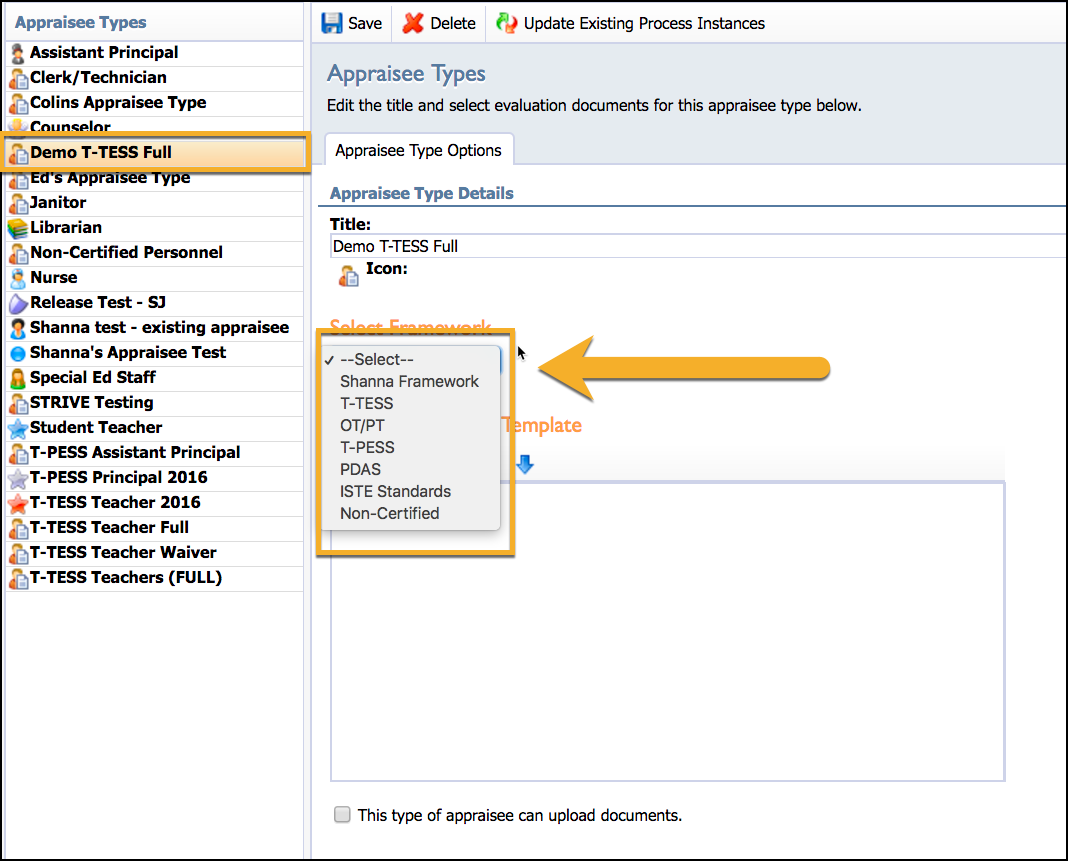 If you used a specific Appraisee Type in the past, you will see an evaluation process step called Default Step in the list that includes a Default Task with previously used documents. If you create a new Appraisee Type for your district, the evaluation process will be blank.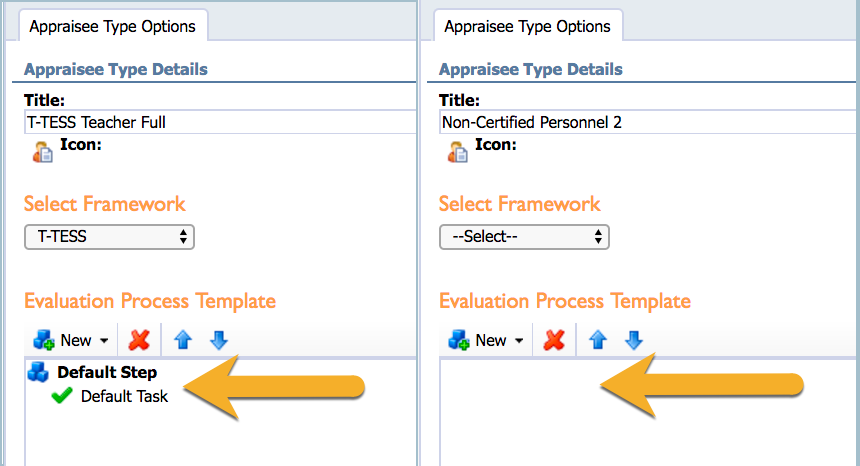 Terminology:

STEP - This is a container for specific tasks. When you create a step, the title of the step appears in the Evaluation tab, indicating the header (in yellow) for a group of tasks.
TASK - These are specific items connected to documents or enhanced goal setting. They can have a set required submission number and due dates attached to them.
Step 3: To make changes to the process, click New and select New Step.
Step 4: Give the step a name, and click Update.
Step 5: While the step is highlighted, click New and select New Task.
Step 6: When the Process Task appears, you can
change the task Title,
select the Task Type from the options provided,


Document
Professional Goal
Student Growth Goal

choose the Evaluation Templates if Document is the type of task chosen,
set a Due Date for the task,
enter the Requirements if applicable, and
click Update.
Note: Setting due dates for tasks populates data for Strive's Overview and Activity Tracker. If due dates are not set, Appraisers cannot monitor an Appraisee's progress with these tools.
In addition to Documents, you can also create a Task for creating Professional Goals and Student Growth Goals.
Step 7: Continue to add Steps and Tasks until you have your process outlined.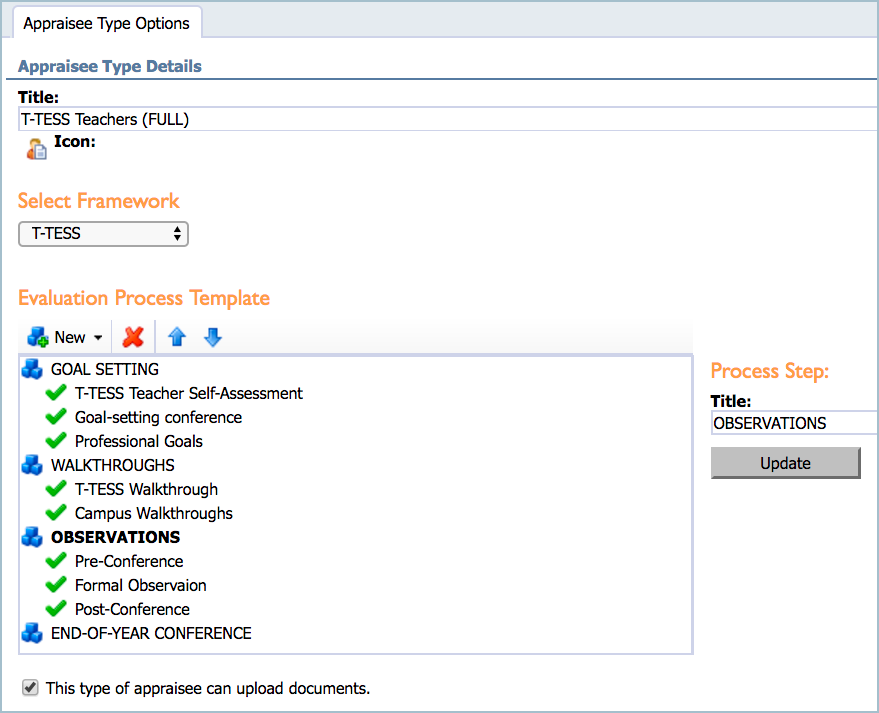 Step 8: Click Save.
Step 9: Click Update Existing Process Instances when you are ready to push out changes to all users.
If you edit an existing Appraisee Type, and you need to remove Default steps or other steps/tasks, select the item and click the "X" icon in the menu bar for Evaluation Process. Save and Update Existing Process Instances after deleting items.
Evaluation Process Examples