The Walkthrough widget in Strive shows administrators how many walkthroughs have been completed in a given time and allows easy export of that data. To access this widget, log into Strive, select Appraisees, then select the Walkthroughs button.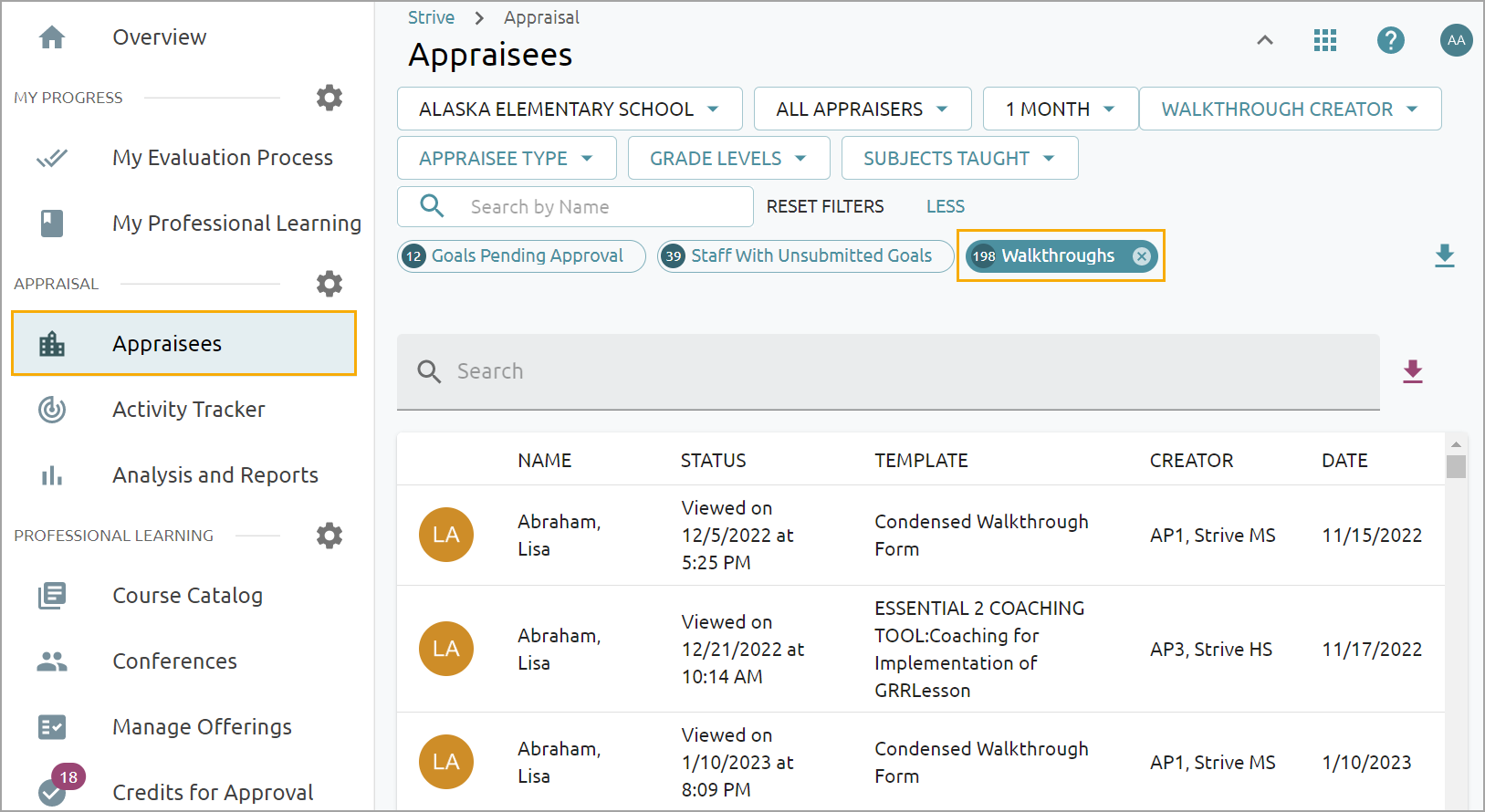 By using filters specifically designed for walkthroughs, administrators may filter for different information and views to suit their needs, including a specific appraiser, walkthrough creator, or a time period.
Select the desired filters. You can then select either the Download Filtered Appraisees icon or the Download Filtered Walkthroughs icon. The only data that will appear in the downloaded CSV files are what was filtered in the widget. Use different combinations of filters to sort data as needed.