Viewing External Training Links
External links to training can be hosted in Strive. Above the cards on the Course Catalog page, you will see a box that says "Additional credits are available from external training links" with the option to "VIEW LINKS".
Note: You will create an alternate URL, so any categories you have created with an alternate URL will show up in this space.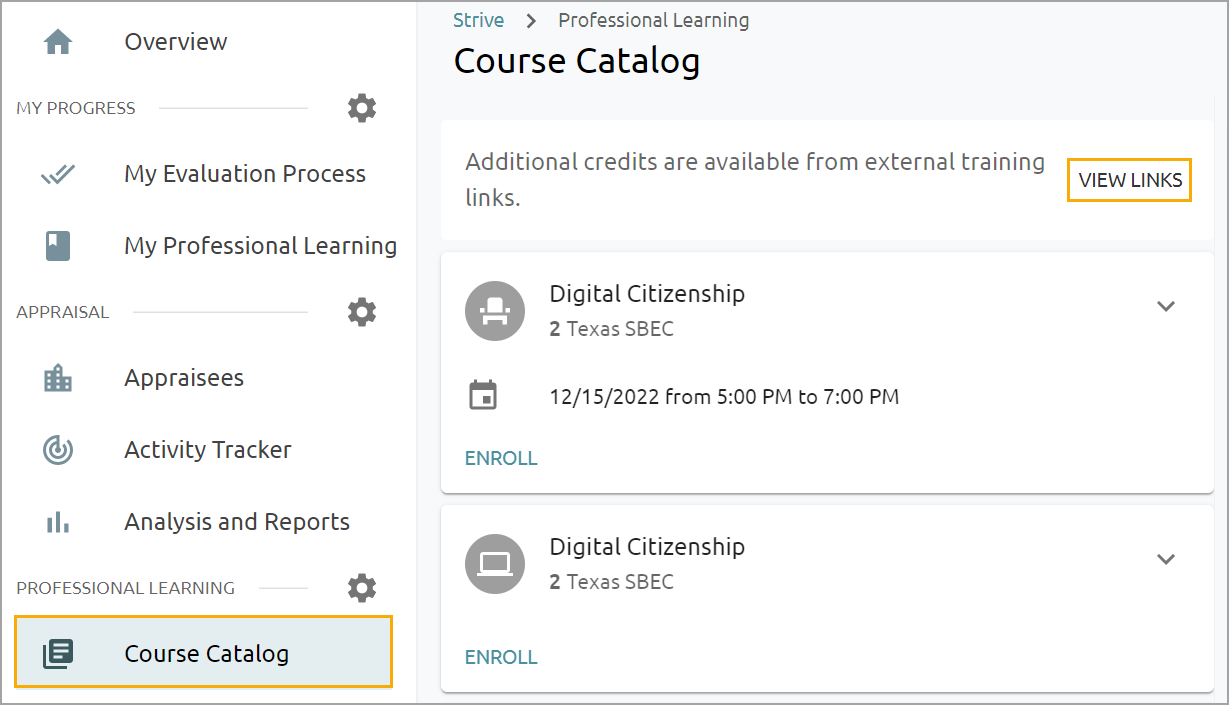 When a user clicks to view links, any categories that have an external link and the description will all show in one list. When they click on the link, it will take them to the outside link.

Creating External Training Links
Click on the Workshop Settings gear.
Click on Workshop Setup.
Select Course Categories.
Click the button at the bottom to Create New Standard Category.
Enter a Category Name.
Enter an Alternative URL .
Add a description (optional).
Click Save Category.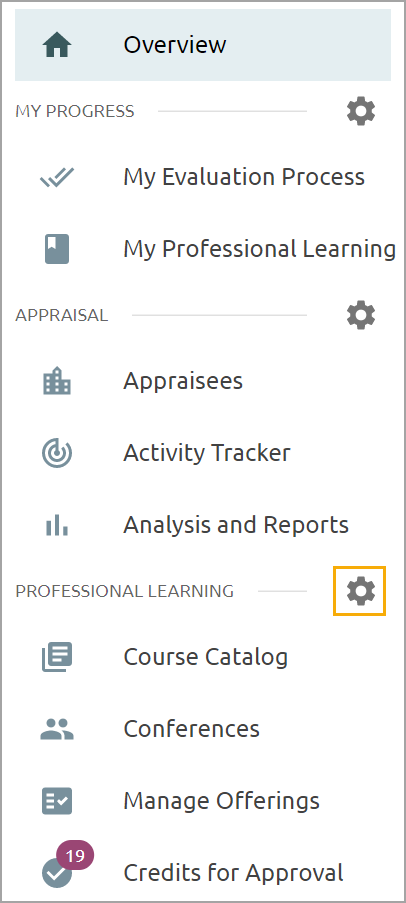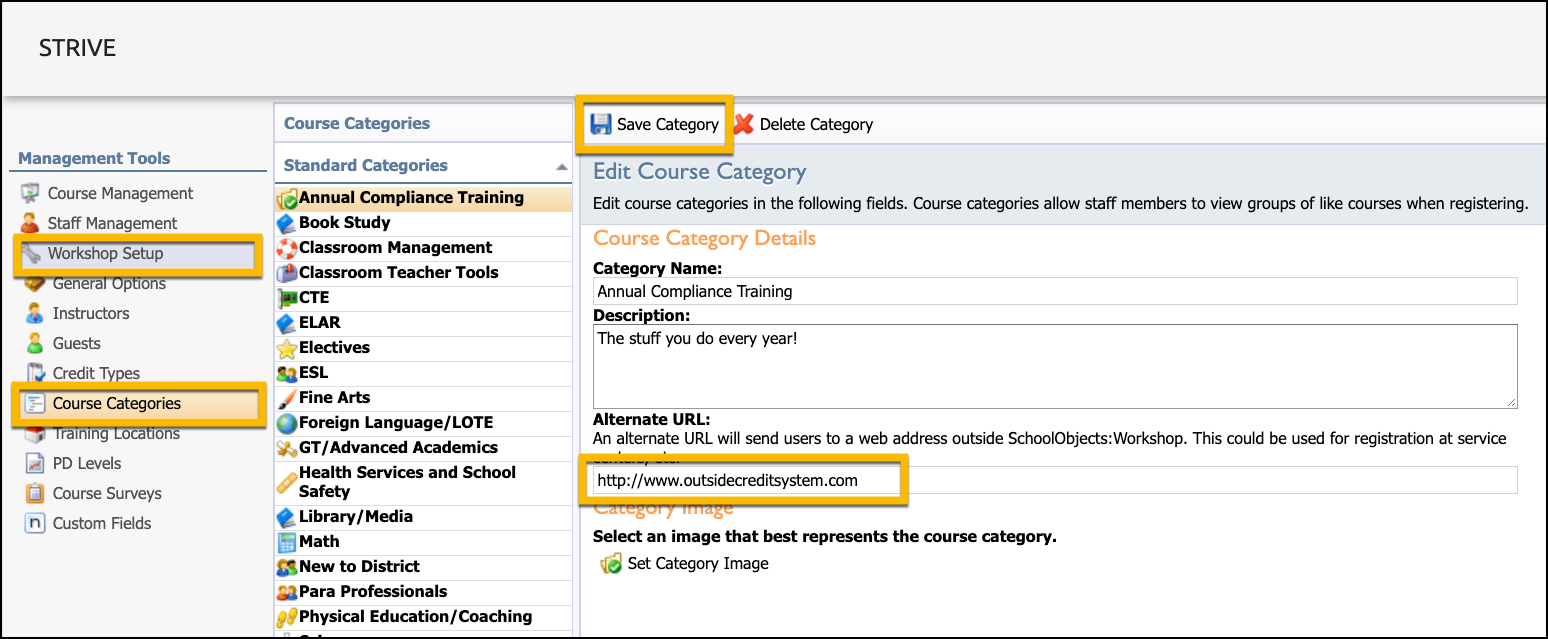 Note: Setting a category image is not currently a supported feature.