The Asset Manager assigned to the mobile lab will be able to approve/deny requests and also post items to the online calendar. As requests are entered by staff for approval, this person will be notified by email that requests are pending for them to access.
Approving Pending Reservations
The Asset Manager will login Facilities & Events to access the Reservations tab.
Click on Approve Pending Reservations.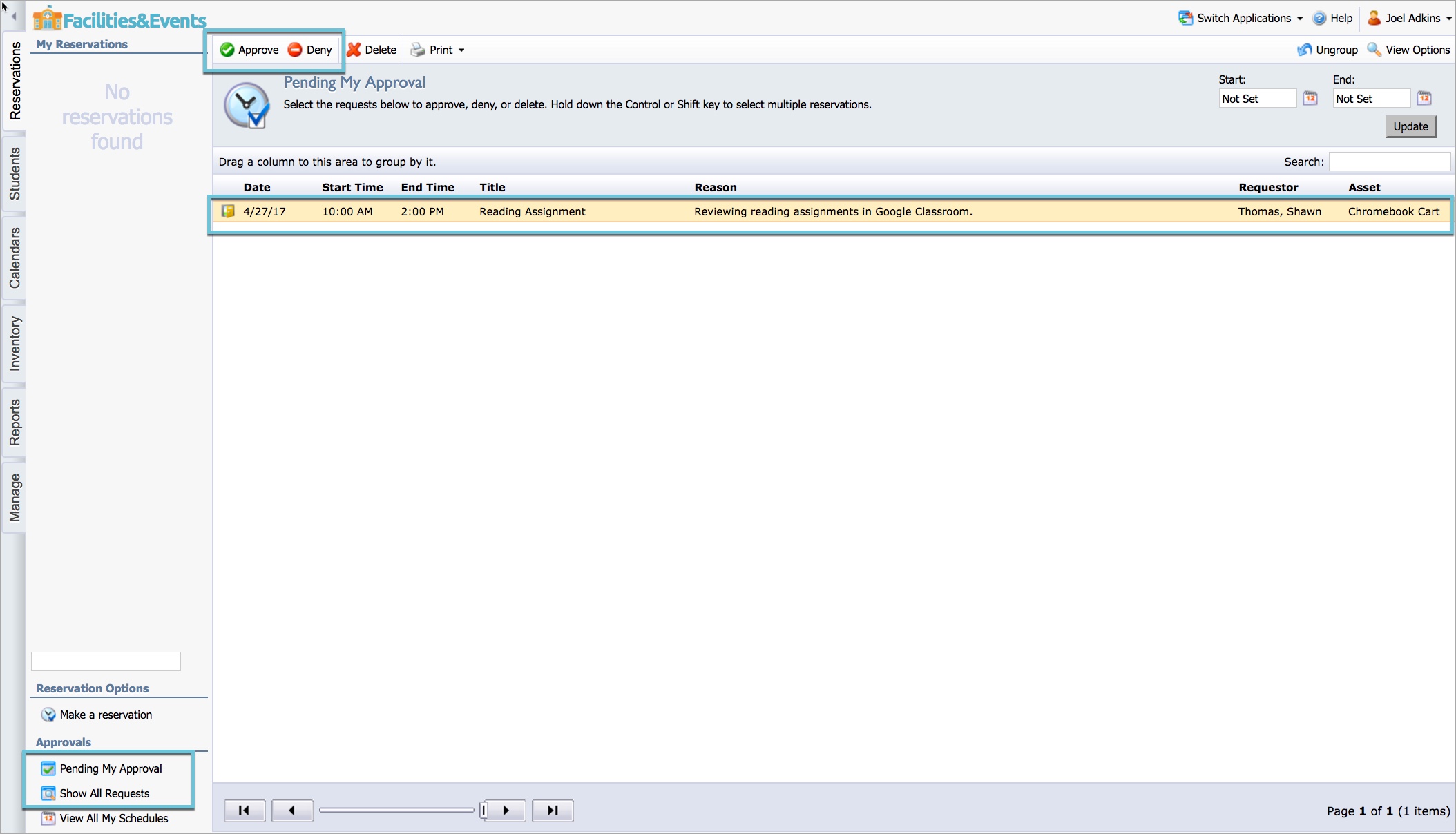 Select a pending reservation from the list.
Select Approve or Deny from the menu bar. Both give options to post a note to the requestor about the reservation.
*Note: Once approved, the item disappears from this list. It is no longer in the Pending My Approval list but can be viewed by clicking the "Show All Requests" button.
Both choices for Approve or Deny will automatically relay that information to the requestor through an email notification.
Adding Approved Reservations to the Calendar
Approving a reservation does not automatically add it to the calendar. The person who was assigned the calendar must also publish approved events to the calendar.
Click on Show All Requests.
Double-click on an approved request.
The window that pops-up includes multiple tabs. Click on the Publish tab.
Choose the appropriate calendar for the item to appear on and click the Publish to Calendar button.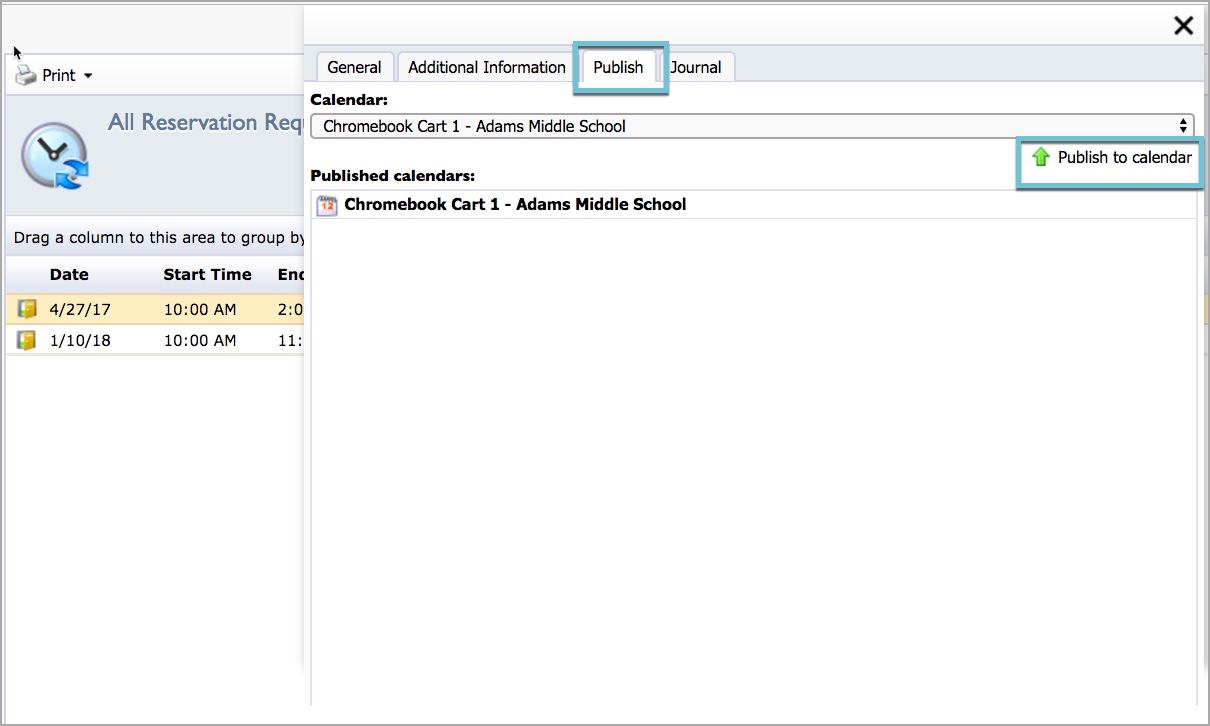 Making the Calendar Viewable by Campus/District Staff
Click on the Calendars tab on the far left.
Choose the specific calendar you want to publish online.
Click the Public tab.
Customize the view you want your public viewers to see and then click the Generate HTML button.
From the HTML options:
URL: Copy and paste this link on a campus/department/district public site or internal portal site. When staff click the link, they will be able to view the calendar to see item availability.
Link HTML: Creates the code to add to an HTML editor to link text or an object to the calendar.
Embed HTML: Creates the code to paste into a website embed area such as a widget tool for web editors.
*Note: Staff cannot request items through the calendar. They will still need to access Facilities & Events reservation forms to request the rooms or assets. This view will give them the ability to view availability of the assets before accessing the forms.