Users with administrative rights can access Analysis Settings in Aware's New Navigation. Such settings include Test Settings, such as configuration options and uploading test files, and Team Settings, such as creating and editing teacher teams.
Log in to Aware and click the Analysis Settings gear to access the following settings:
| | |
| --- | --- |
| Test Settings | |
Test Settings
Configuration Options
Aware Administrators can set data visibility for Aware users by selecting Configuration Options. Data visibility includes data view access, curriculum standards, scanner profiles, third-party student information systems, importer options, and student growth labels.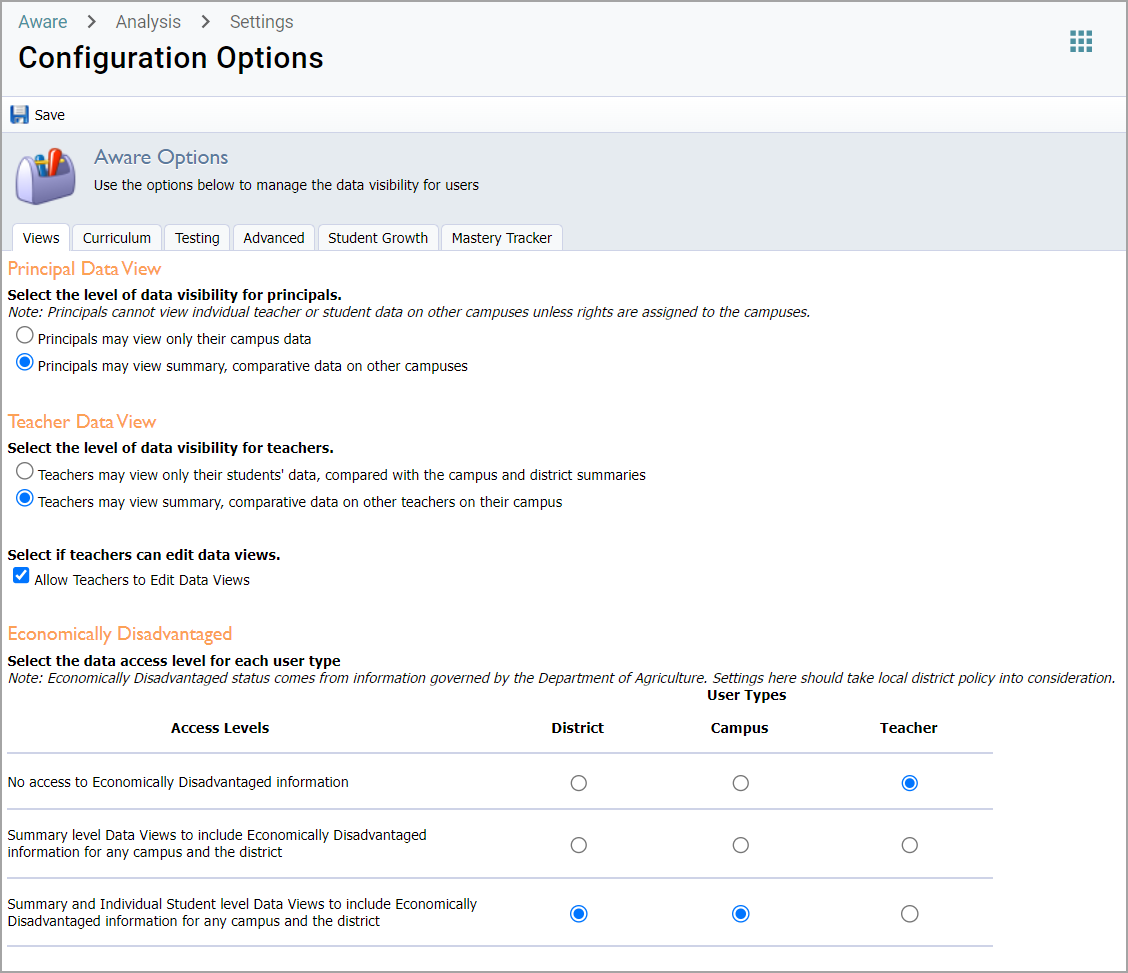 Upload Test Files
Aware Administrators can upload external state and national test data by selecting Upload Test Files. A window will open where users can upload test files and check currently supported file types.