Learning standard decorators enable the district to provide teachers with a visual indicator for district-defined standards meaning. There are five separate colors (green, blue, red, gray, and yellow) that can be set to a learning standard. These decorators are district-wide and can be used in all courses.
To access the Standards Decorators, go to the Manage tab, and select Forethought Options.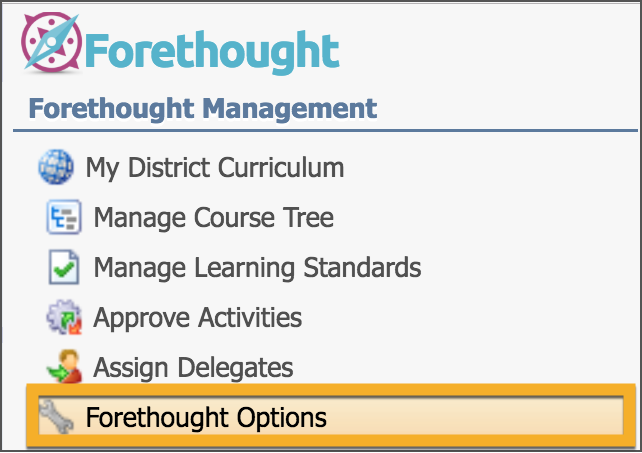 Standard Decorators Tab
To enable a decorator, select the color choice then check the "active" box below. Give the decorator a name and a description (optional). The name and description will appear to the teachers if they hover the mouse over the decorator within their lesson plans.