To collect the results of an assessment, teachers can choose between a combination of several methods. Teachers have the option to print answer documents, enter student answers manually, and administer the test online.
Finding Available Tests
Select Administer under Assessments to open the Tests Available page.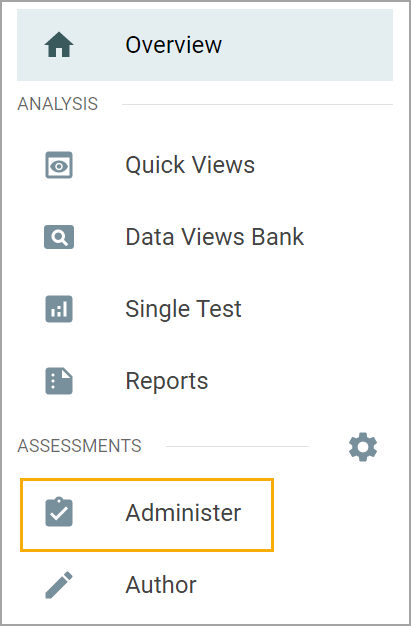 Under Tests Available, all available assessments will be listed under the test level and sorted by organization size (smallest to largest):
My Teacher Tests
Team Tests
School Assessments
District Assessments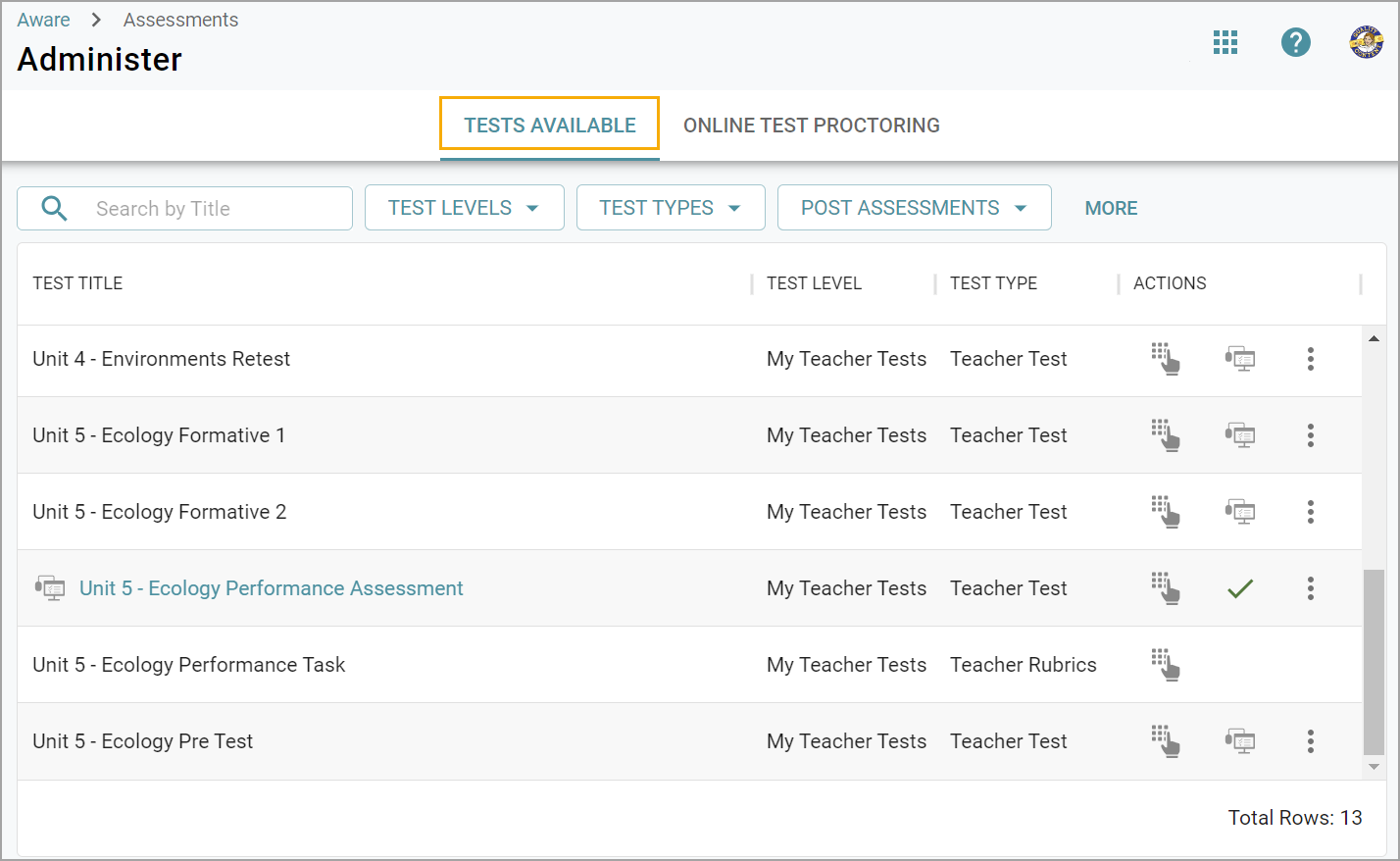 Filters listed below are available to narrow down the list of available assessments.
Test Level

My Teacher Tests

Team Tests

School Assessments

District Assessments

Test Type

These are locally managed and will vary by district.

Example: Benchmark, CBAs, Unit Checks

Assessments

Standard Assessment

Rubric Assessment

Online Test Proctoring

Included - assessments that have online test proctoring enabled

Excluded - assessments that do not have online test proctoring enabled
You may also use the Search feature to find an assessment. This will filter for assessments based on words used in the test title.

Printing Answer Documents
Select the three vertical dots from the list of actions available per test, then select Print Answer Documents.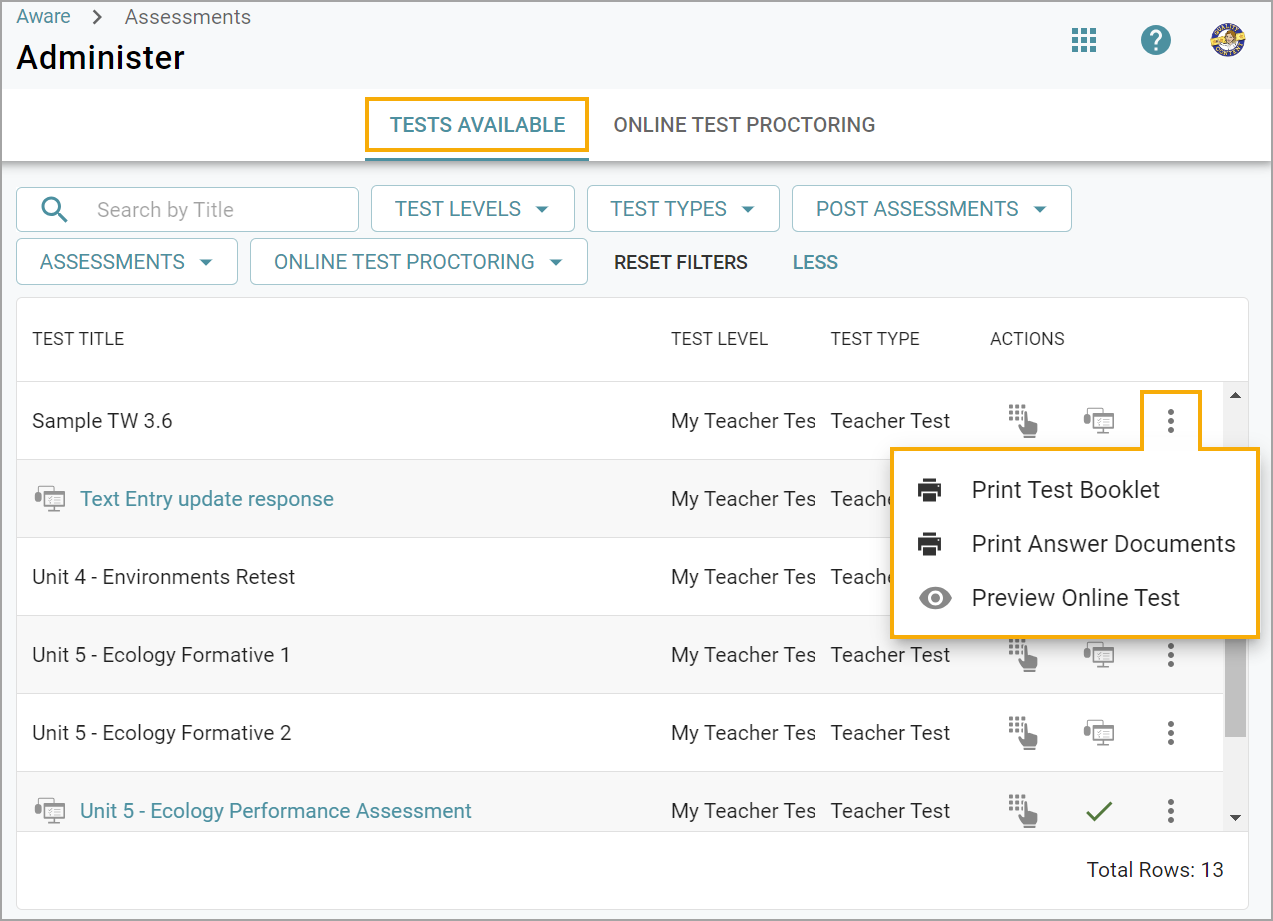 Select the class period(s) that you are printing answer docs for, then select Download Print Document. The file will generate as a PDF.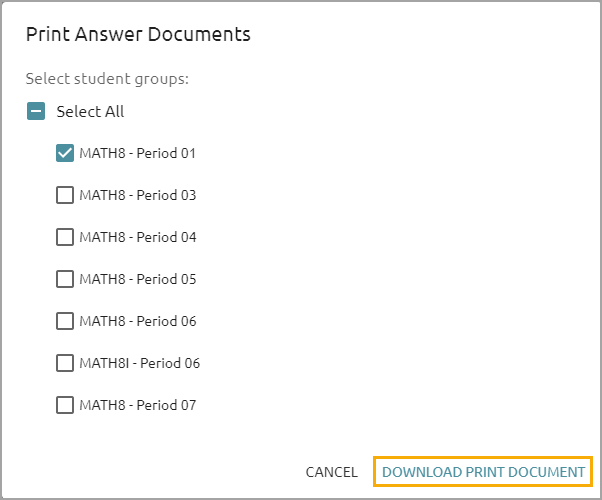 Entering Students Answers
Teachers can manually enter answers for student assessments on the Enter Answers screen.
Activating Online Test Proctoring
Users can activate the Online Test Proctoring feature by selecting the icon below.
Note: This action does not start online testing or make the test available for students. This feature activates test proctoring only.

Online testing must be started on the

Online Test Proctoring

page.

Once a user has activated Online Test Proctoring, the icon will turn into a green checkmark. This indicates that the assessment is available for Online Test Proctoring.